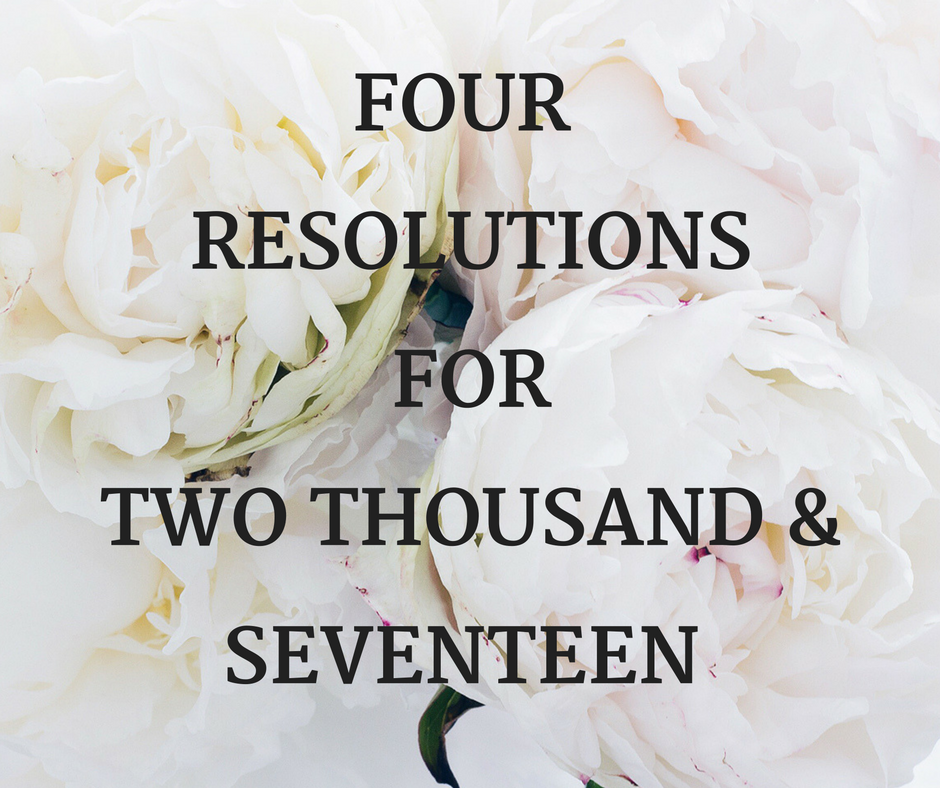 We're one week into 2017! And currently driving home. It's crazy that our trip is over already. We had so much fun and I'm going to be telling you all about it over the next week. But I had posted about some questions to ask yourself before making resolutions and after a week of reflection and thinking on this trip, I've come up with a different game plan of resolutions for myself. Kevin says 2017 is going to be a great year for us because we started it off in Canada and that the Canadian gods from Stanley Park have blessed us.
My resolutions are going to come in 2 parts. I have a few themes and then concrete resolutions underneath it. I wanted to have major themes but then also concrete goals and dates that I could put in my planner and posts its on my computer to remind me of them. Some of these have to do with me personally and some have to do more with more businessy stuff-like jobs, my blog and law school.
Wellness:
One of the things I want to do is become healthier but I don't just want to lose weight and exercise more. I want to create a new lifestyle for my health and that starts with being well: mind and body. That means to me taking better care of myself with exercising more and losing weight, but also learning about what my body likes and doesn't like. It means figuring out why I've been having so much anxiety lately, because I've never been an anxious person. I want to find exercises that are fun for me and that I can love doing. So here are some goals for myself for the next three months and the first week of April, I can evaluate and go from there. It's like a quarter system for my New Year Resolutions.
-Try a new workout video/activity/interaction once a week. I really want to try barre workouts, different types of yogas, and walking/running programs. If I find out I love barre, then I'll do it more times that week but I have to try one new thing.
-Get my 15000 steps everyday. It's easy to do this on the days I'm working but I totally slack off on my days off. But no more. And I'm going to write down my steps everyday in my planner.
-Make mental health a priority. I know my head feels a little different lately and I need to figure out what's going on.
Purpose:
There isn't any in my life right now that is clear to me. I know I will once I end up back in school this fall, but I don't know if this is a feeling people have when they take a year off school, but it's real for me. I want to be more purposeful about what I am doing and what I am doing with my time. A main goal is to find more of a purpose for Sights in the Sun and not have it be all over the place (sorry friends). I have kind of been playing an imitation game of a whole bunch of different bloggers I look up to and want to find my own purpose and way with it. Concrete deadlines & goals to come for this one friends.
Remember:
I want to focus on why I want things the way I want them. Is it because I saw someone else doing it? Do I like it? Why do I like it? What can this bring me? I want to be more intentional with what I'm doing, buying, and spending my time.
-Whenever I buy something, I have to think twice or maybe even three times.
-A deep clean of my house between MLK Day and President's Day. Like take the whole weekend and do each part of the house. Schedule a Salvation Army pickup for that following Monday so it has to happen.
-Do more for my friends and family. Figure out a way to make them feel special by the end of March.
Joy:
I know this is cliché but we can all be a little happier right? Let's all be like Emily Gilmore and get rid of things that don't bring joy. And then find our own whaling museum that does bring us joy. (And I have totally lost you if you aren't a Gilmore Girl fan and didn't watch the revival). I want to find fun things that bring me joy. And the things I know make me happy, I have to actively make time for them.
-Read 3 books a month and finish that HUGE Hamilton book. Props to Lin Manuel Miranda to having that as his vacation read.
-Make one friend date a week. I mostly hang out with Kevin and I've met some awesome people through work and in San Luis Obispo, so I want to make it a priority to have some girl time with new friends.
-Make this blog better. Writing this gives me such a happy feeling and knowing that whenever I'm writing a post means I'm talking to 50 or 60 of my friends at once is really cool.
-Make time to volunteer. I'm definitely stepping up my volunteering with Planned Parenthood and NARAL after the last couple days. And I'm going to be using this site as a place for my voice to be heard about political ongoings.
This year for me is going to be great. And I'm going to learn how to do and be better. What are your resolutions? Do you think breaking goals down and creating themes for the year is a cool idea? Or do you like the traditional ones?
Enjoy the weekend!
Side note: you should definetly read Chip Gaines's post on 2017. I loved it.