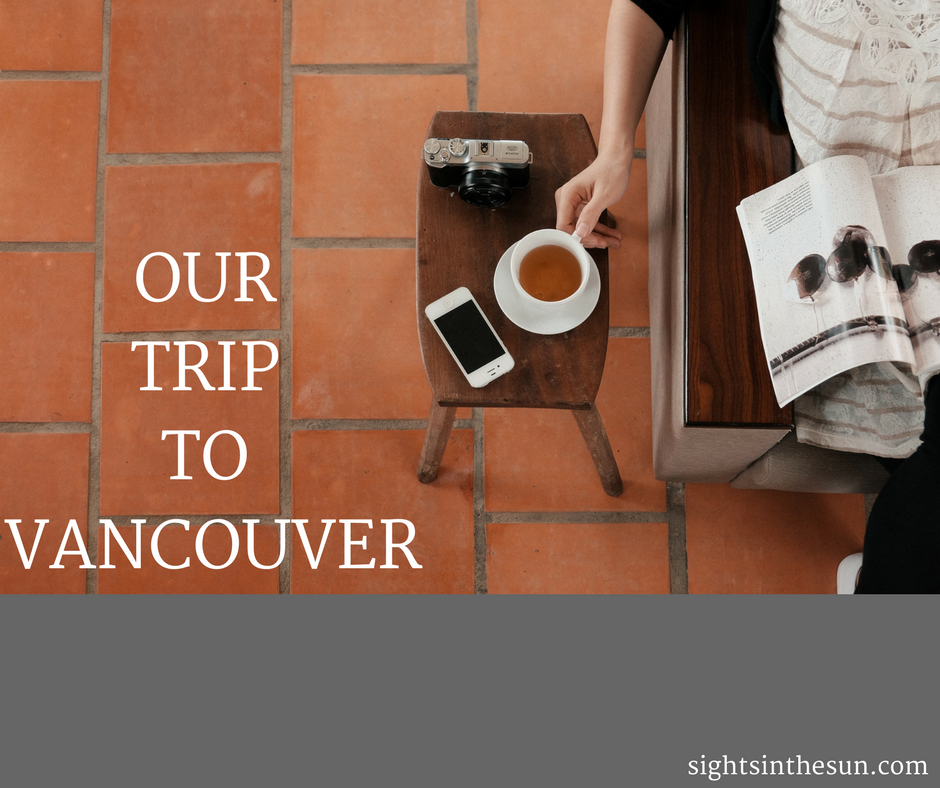 Hi friends! I wanted to tell you about our 3 (and a half) days in Vancouver. First of all, it was fantastic. I definitely recommend a trip to Vancouver, even in the winter. Our road trip started in LA and we arrived in Vancouver the next night with a stop over in Roseburg, Oregon. We arrived at our Airbnb and relaxed a bit with Neflix Canada, which had Season 8 and 9 of Heartland already so that was perfect for us. We were staying in a super busy part of downtown that allowed us to walk around and visit a bunch of spots on Robson Street and big department stores.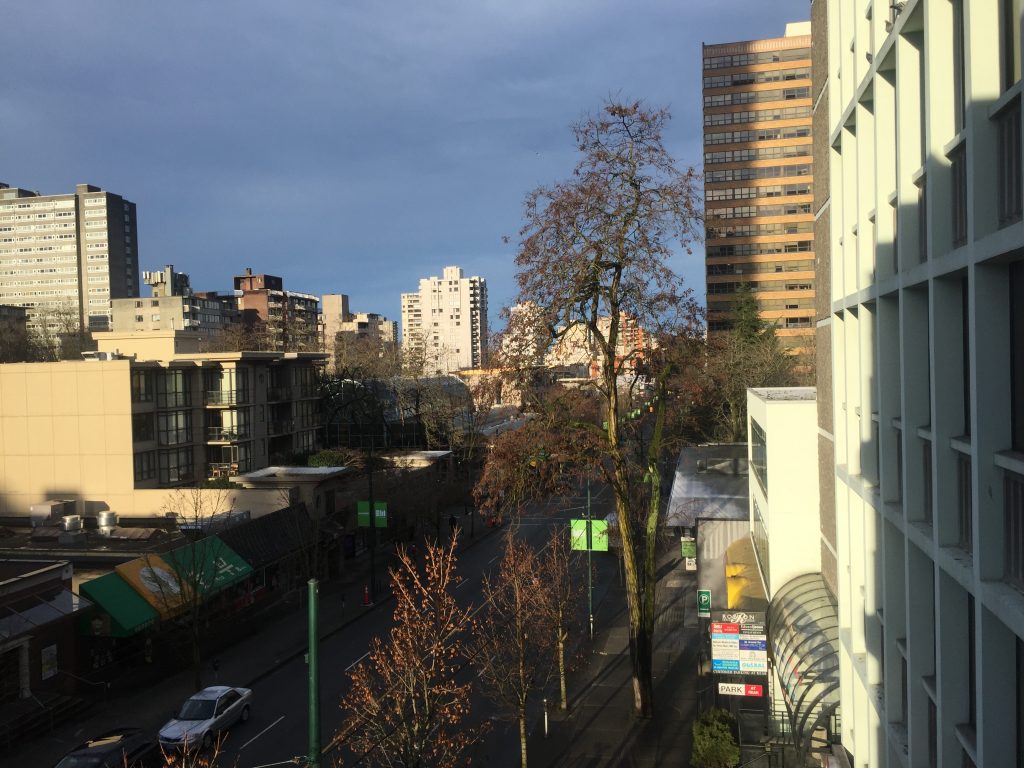 I definitely would recommend staying in Downtown because it was an amazing jumping off point for all our adventures in Vancouver. But every area we went to was cute and creative and I wanted to stay in every area. We had our car so we were able to explore West Vancouver, Kitsilano, the University district, the endowment lands, and Richmond.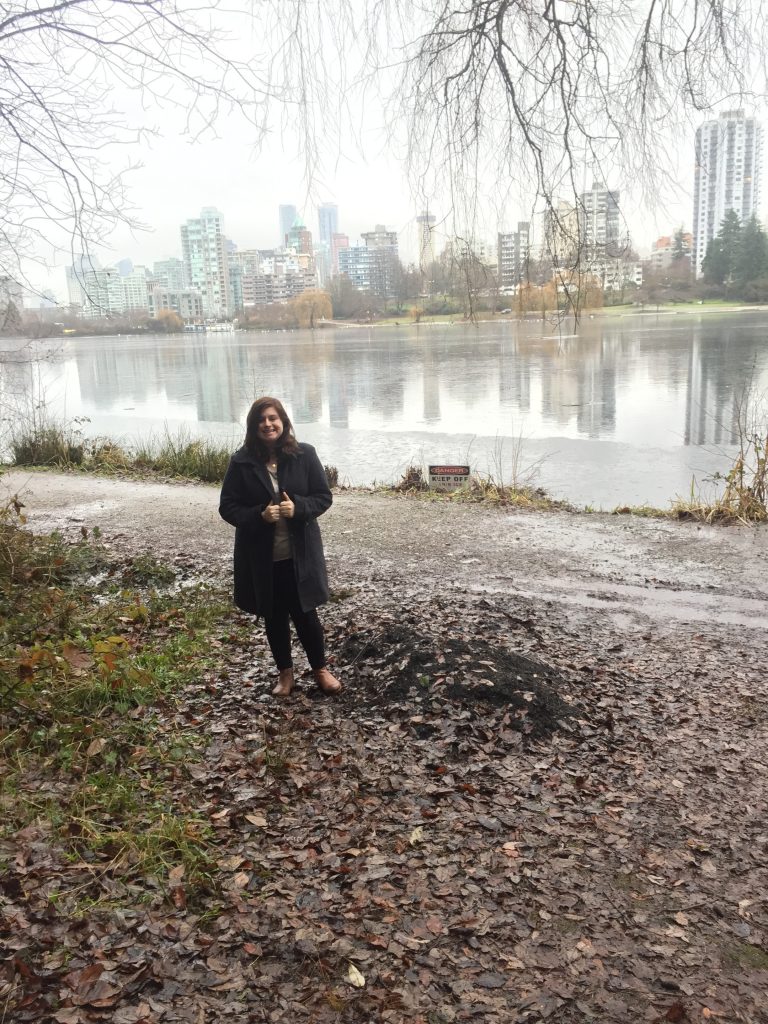 In Downtown Vancouver, we ate at some delicious restaurants. We had Thai food at Salathai. It was walking distance from our Airbnb and gave us delicious, warm cashew nut chicken and lard-na. For breakfasts, we tried to go to Jam Cafe on Beatty, which had excellent reviews and super popular. But it was too popular for us. The line was crazy long and we were honestly too hungry to wait. And so we headed to The Templeton. 2 Bad Ass Breakfasts later and we were on our way to Stanley Park.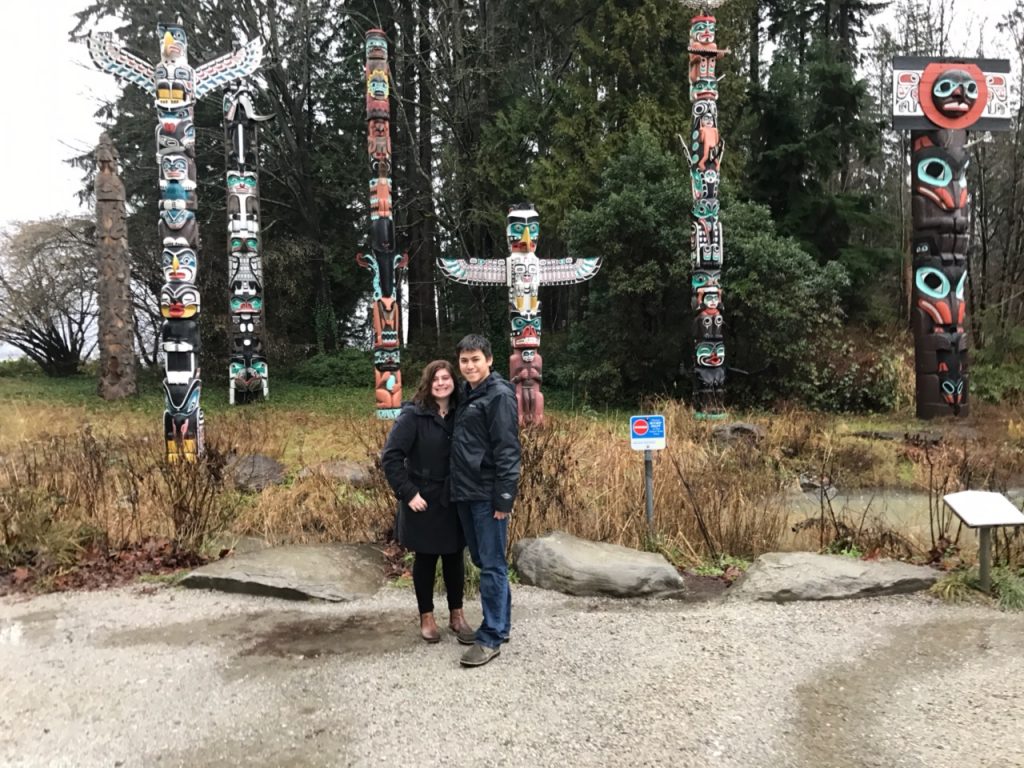 Stanley Park is rated one of the best parks in the world and so I was very excited to go. And we did not let the rain/slush stop us from getting out of the car. We walked around the grounds and visited the Totem Poles. Then, we drove to the Lions' Gate Bridge overlook, visited Second Beach, and walked along the seawall. It has so many trails and adventures in this park that I wanted to move there so I could explore it all.
We walked around the streets of downtown and I fell in love with the lights on the trees in Gastown. Gastown is an area of Vancouver with some trendy shops, brick streets and sidewalks, a steam clock, and beautiful trees with lights on it. We walked around it on New Year's Eve and said "We've should've stayed in this area." But that was a daily occurrence on our trip: me wanting to stay in every area of the city.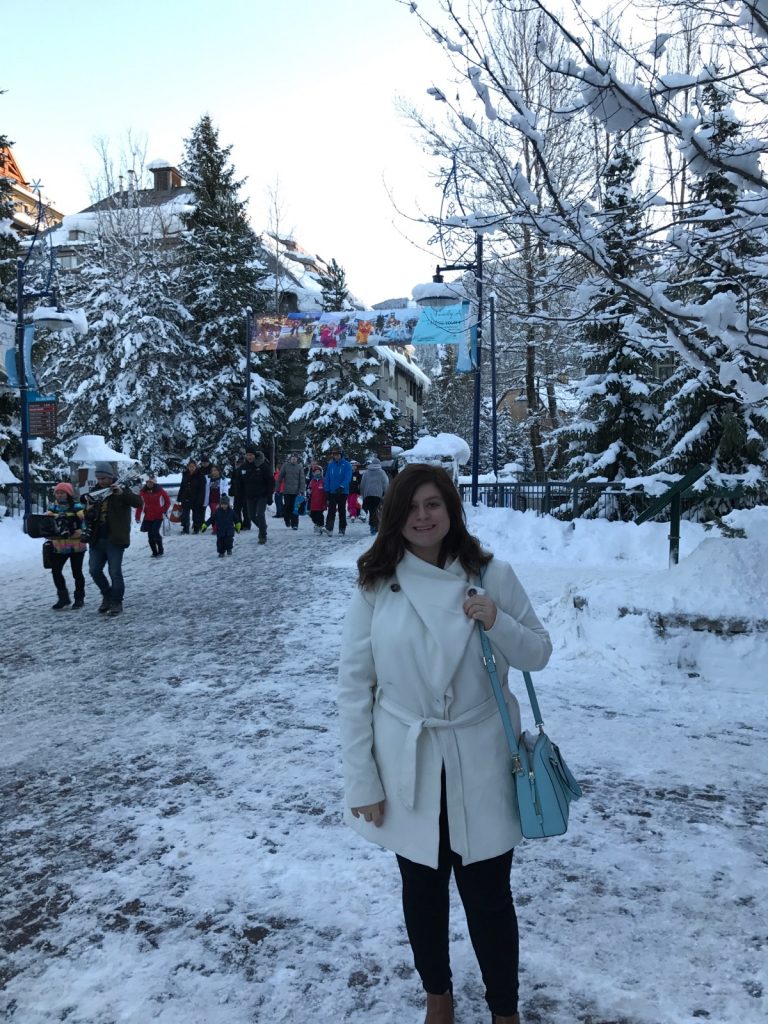 We went to Whistler on one of the days. Whistler is an amazing day trip from Vancouver. We left around 11 and had breakfast at Cindy's, which had the best french toast and chicken sausage. Then headed up Whistler stopping probably every 15 miles to take pictures of the gorgeous views of mountains. It felt almost like pictures you see of Norwegian fjords. It was great. And then up at the mountain, we walked around the village and in the little shops, ate happy hour at a cute bar/restaurant outside with heating lamps and blankets.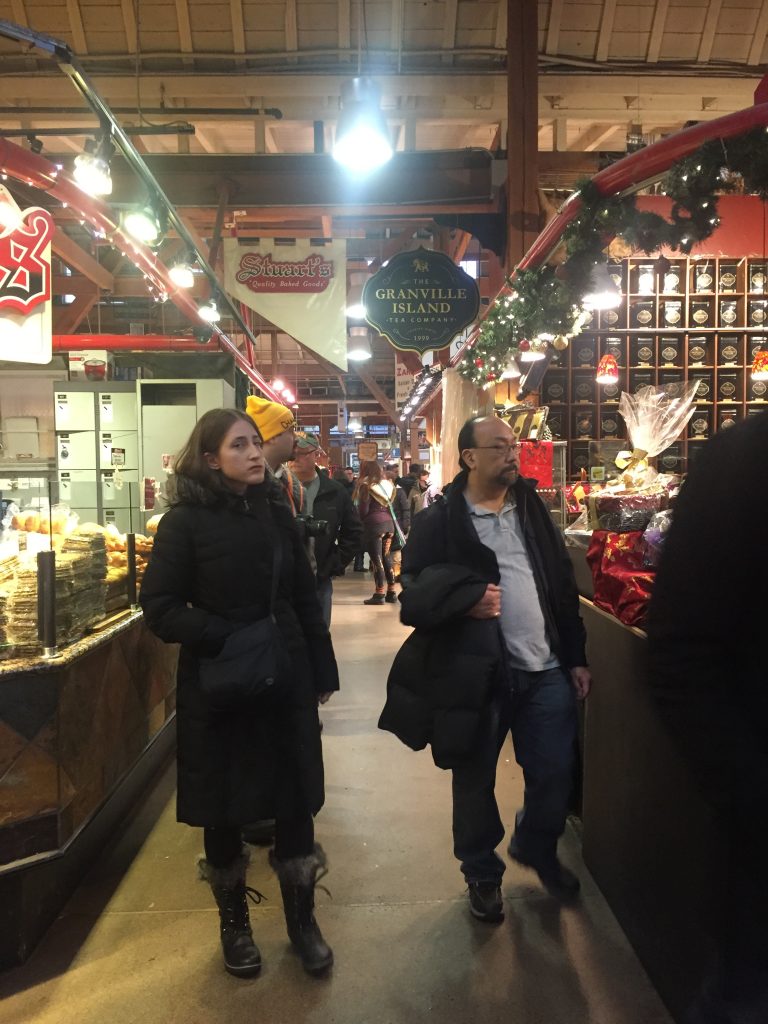 Some other highlights out our trip was the shopping downtown and at the department stores like Hudson's Bay (which I had never been there before and it was so cute, still christmasy). We went to Korean BBQ and hung out on UBC's campus. We went to Granville Island and Public Market, drove around in a snow storm, and drove around a ton of cute little neighborhoods. The only wish I had is that we were able to walk around more, but I was on the end of my cold and it was also so cold outside for Kevin and I. Like 18 degrees isn't what you want to walk around and see cute craftsman style houses.
I definitely recommend a trip to Vancouver anytime of the year. We visited in their cold time of the year so I can only imagine it during the spring, summer, or fall.
Have you ever been to Vancouver before?
PS: Our Vancouver Airbnb Picks and Simplifying My Wardrobe