Our first full day of Denver was spent fully in the mountains. We left our hotel, and after a delicious breakfast at Blue Sky cafe, we were in the mountains and on our way to Aspen!
Vail was really pretty and exactly how I imagined it. Quaint, very European styled, and all centered around the ski resort. It didn't take long to walk up and down the main street and see the shops. We refueled on tea and took some pictures of the beautiful trees on the mountains. My favorite thing there was the Vail Interfaith Church, and it is the prettiest little church. It looks like it is out of a fairy tale. It's a cool idea too to think about the fact that all those religions come together in that one church. We didn't stay that long in Vail but it would be amazing to be able to spend a weekend skiing there.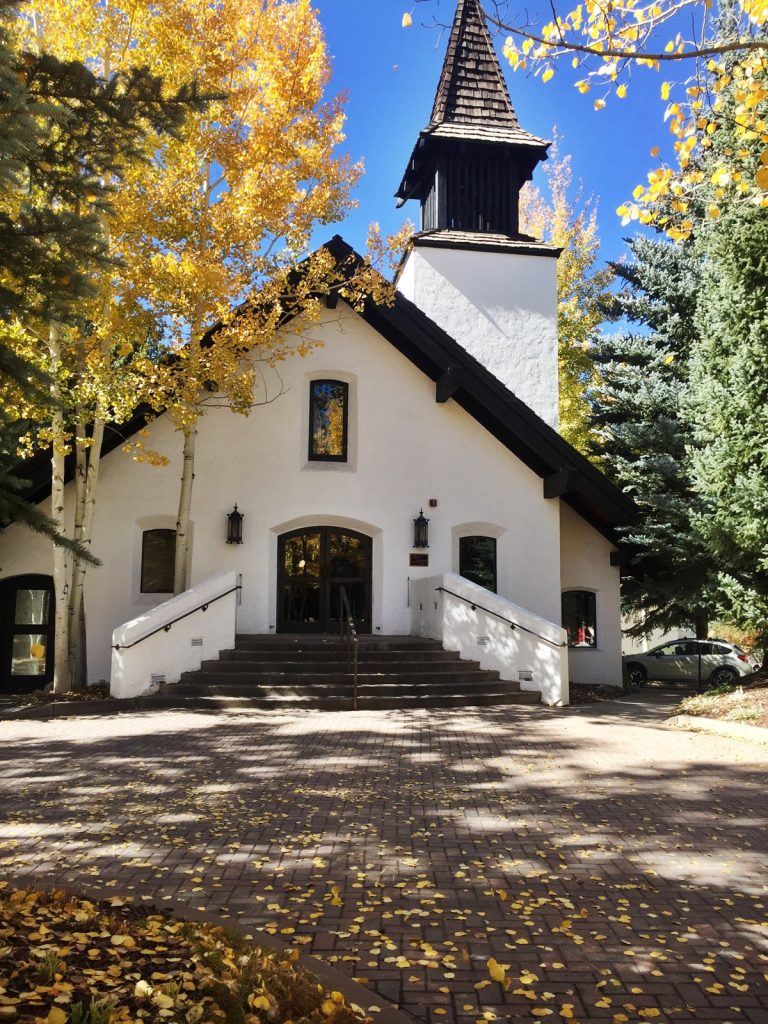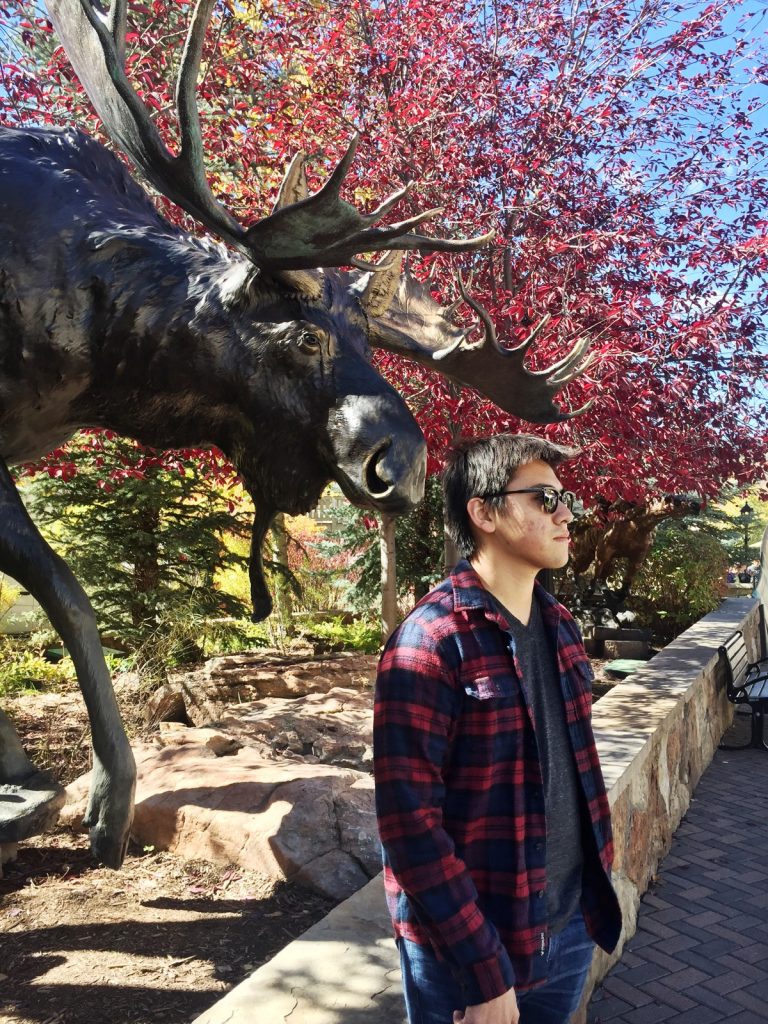 From Vail, it's about 2 hours to Aspen. And it is beautiful scenery.
Aspen is an actual town, with a downtown area and lots of shops and restaurants. I had the best bison burger and fries at the 520 Grill, and Kevin had the salmon grilled sandwich. We actually walked past it because it is down some stairs. There are some really good restaurants, probably better than the 520 Grill, but Aspen is also expensive. So 520 is perfect on a budget. We walked around all the shops and got to see the Outdoor Voices store. I would love to go back to see the Maroon Bells but the parking lot was full and I couldn't find the shuttle.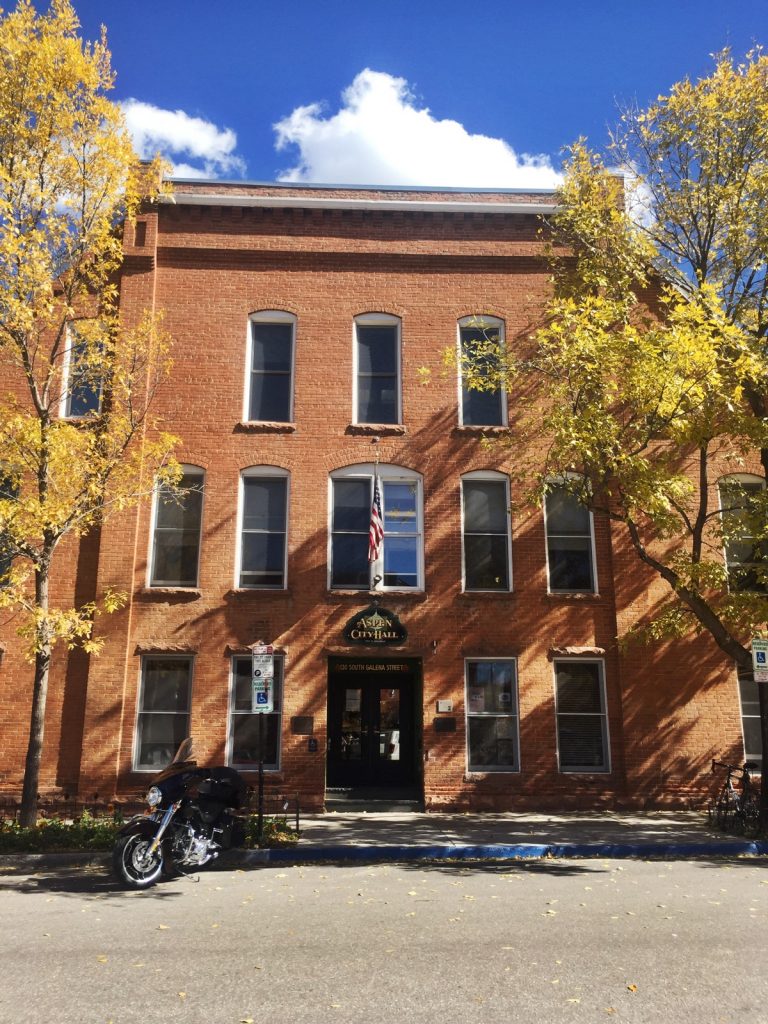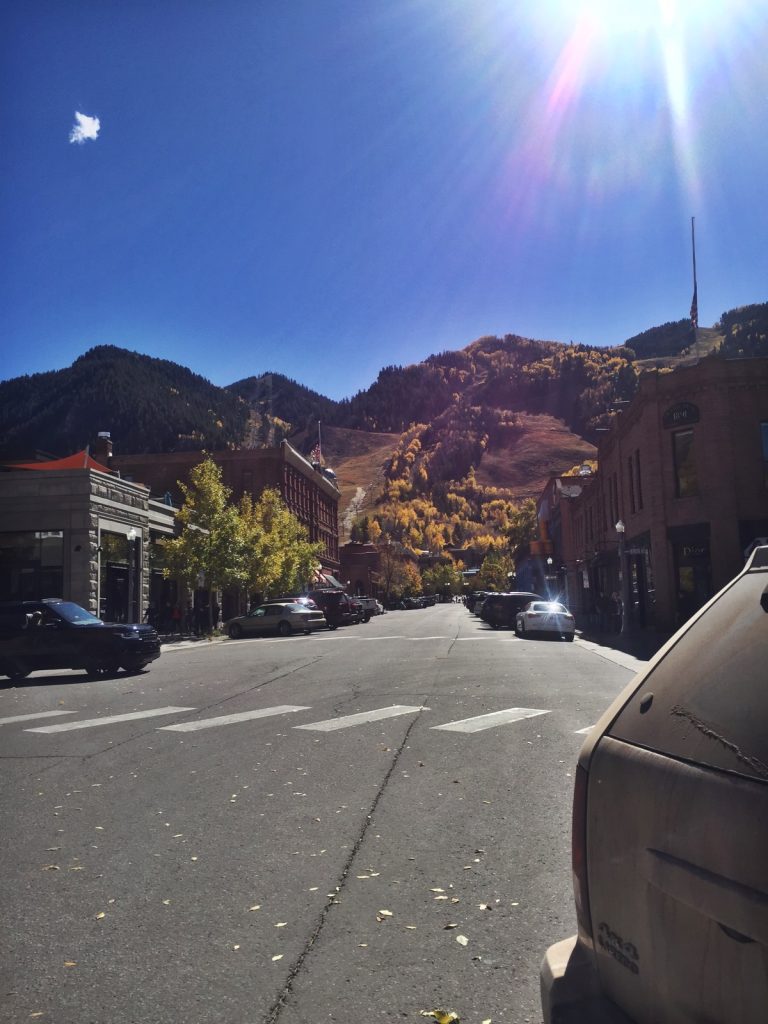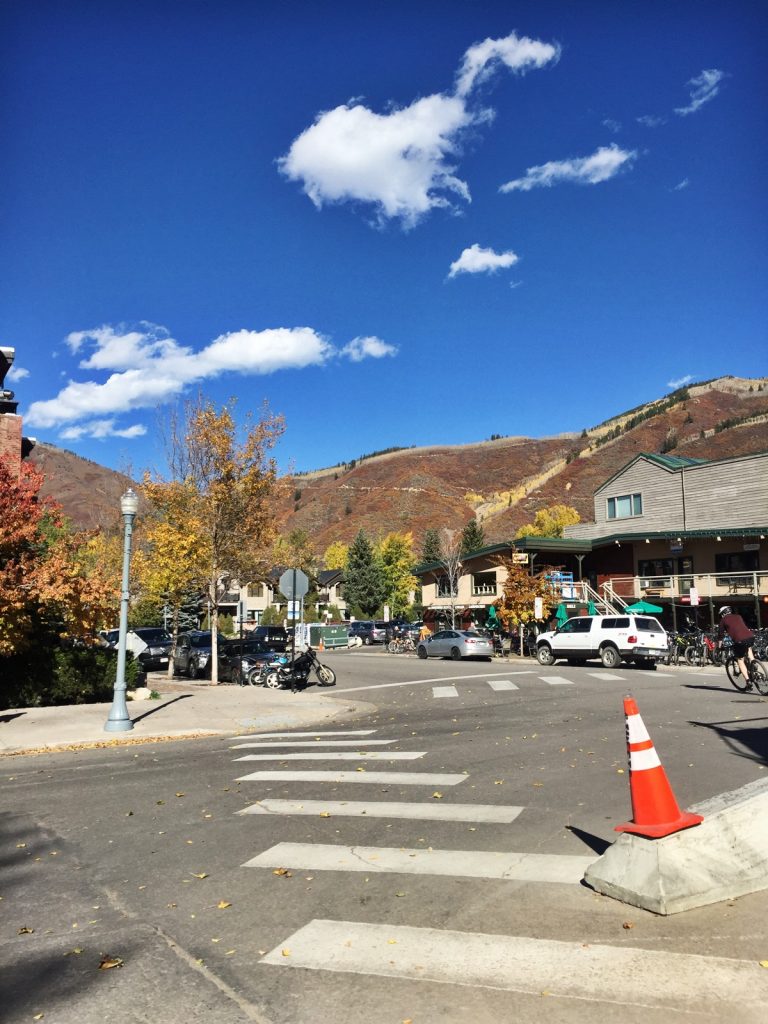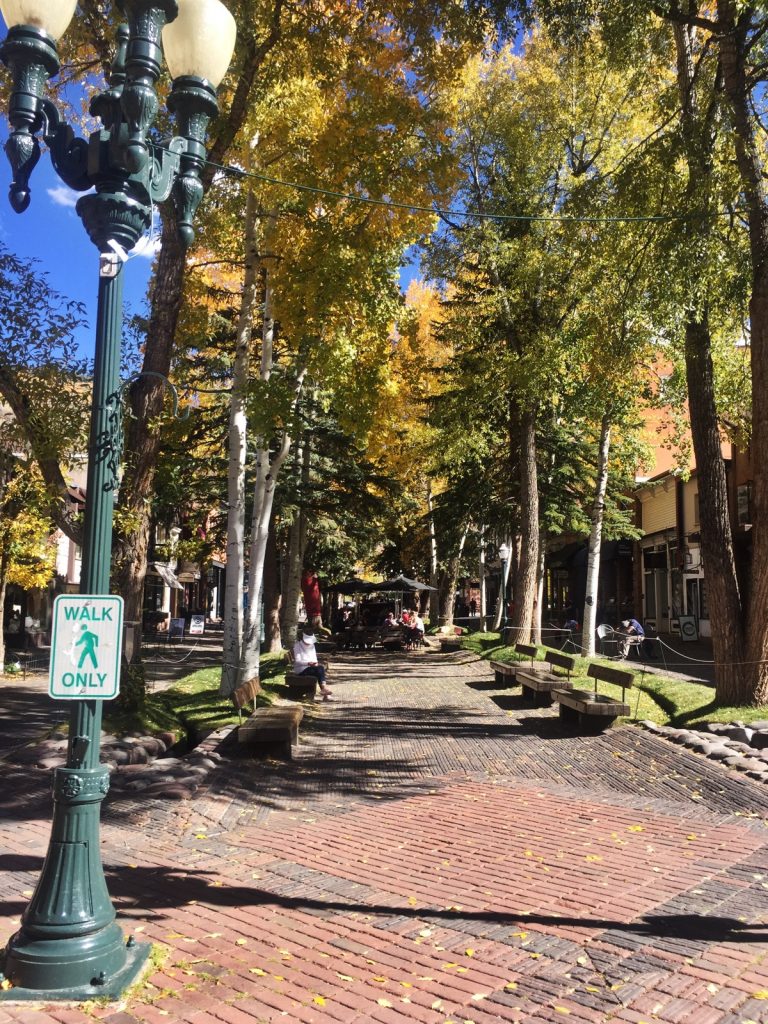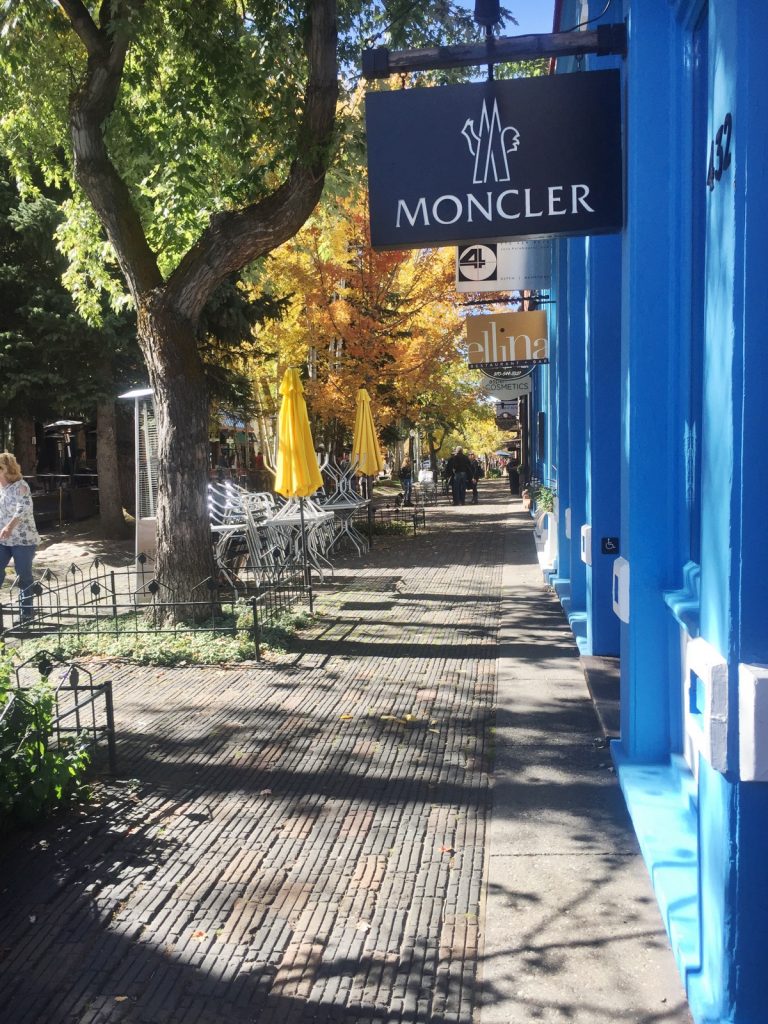 The scenic byway on the way back to Denver was probably one of the most beautiful drives I've been on. It had mountains and valleys, overlooks, and it wasn't crowded so we were able to do it on our own time, driving as fast or slow as we wanted.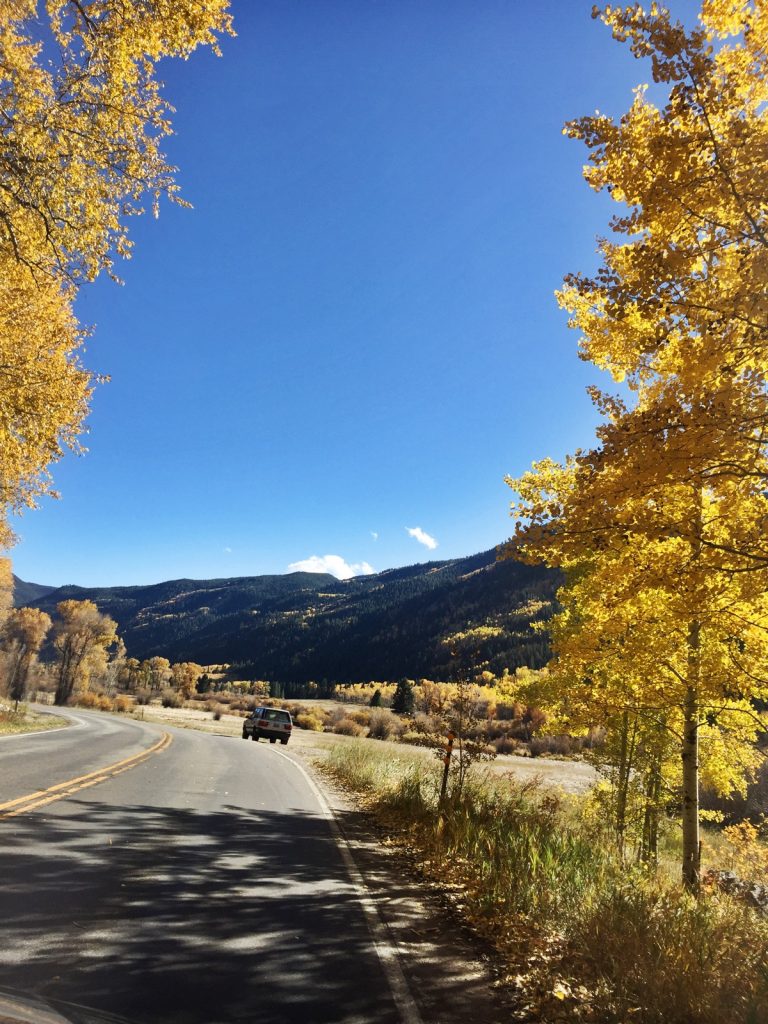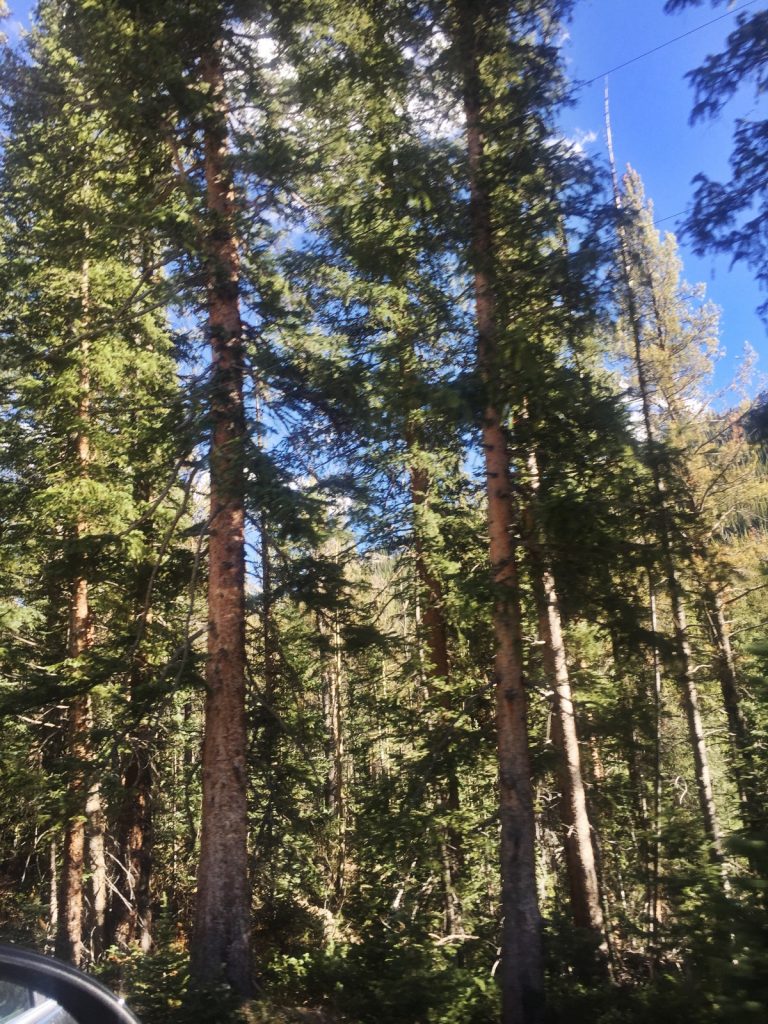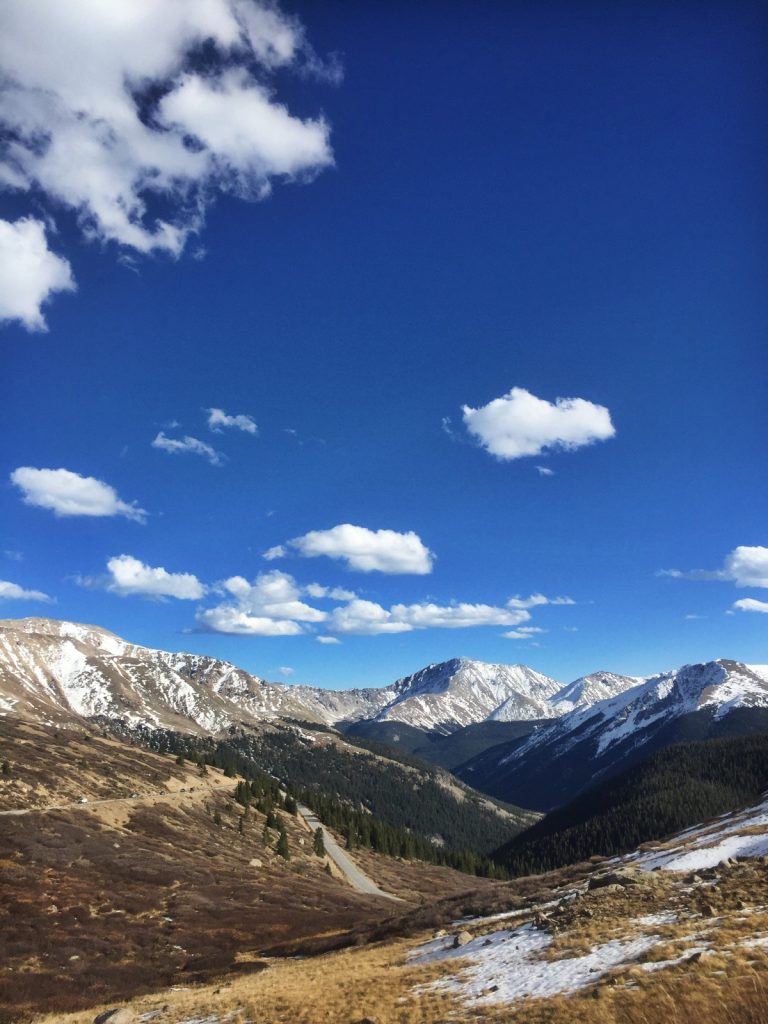 Aspen is definitely a trip all on it's own, but it is also definitely beautiful for a day trip from Denver.