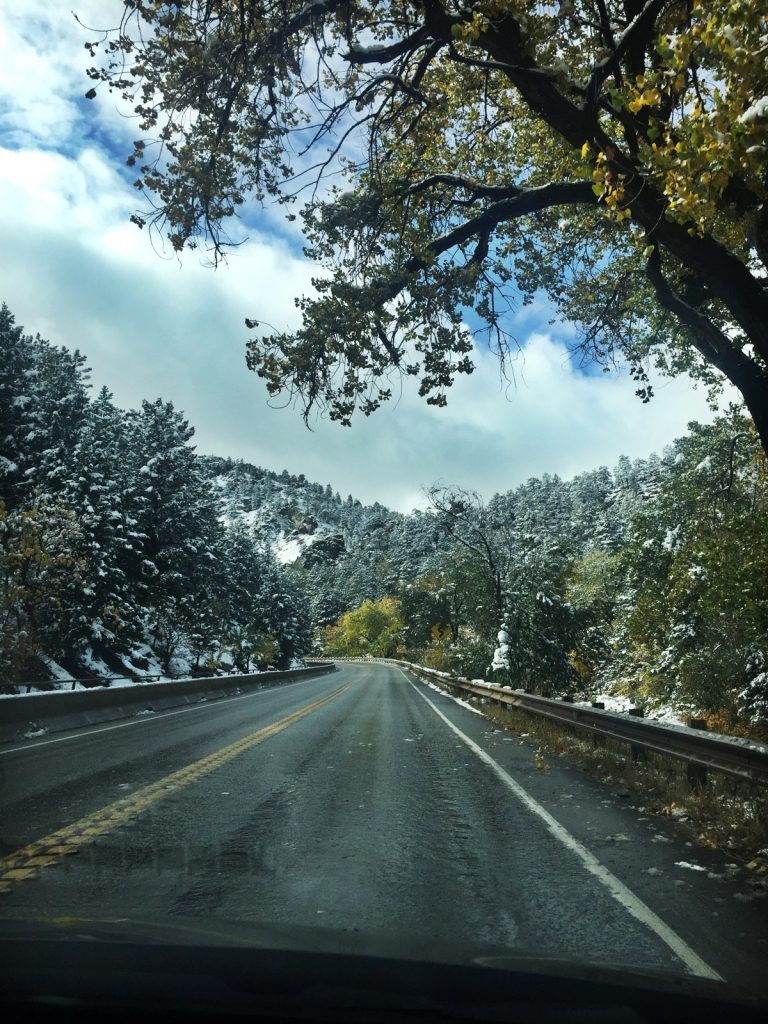 Boulder is 40 minutes north(west?) of Denver and is home to the University of Colorado. Boulder is beautiful and so outdoorsy. I was really excited to see the mountains there, enjoy the weather, visit Pearl Street Mall and walk around the city. But the day we went, there was a snow storm and pretty cold for people. IE me, because I didn't bring a real jacket on the trip, only a scarf and a cardigan.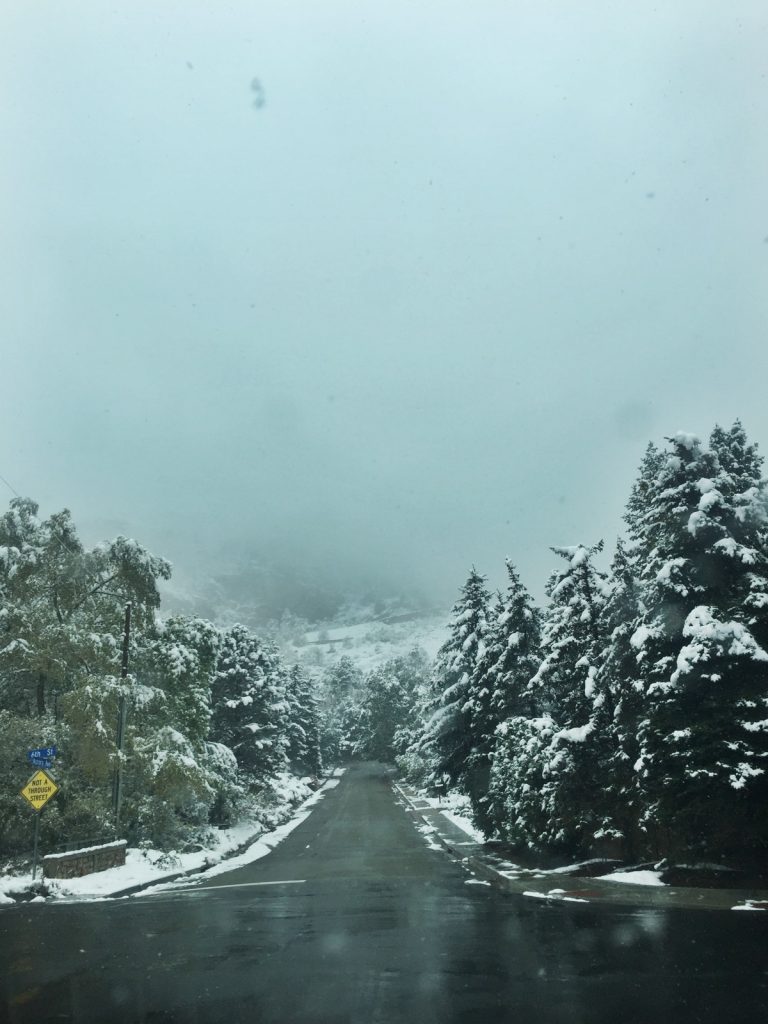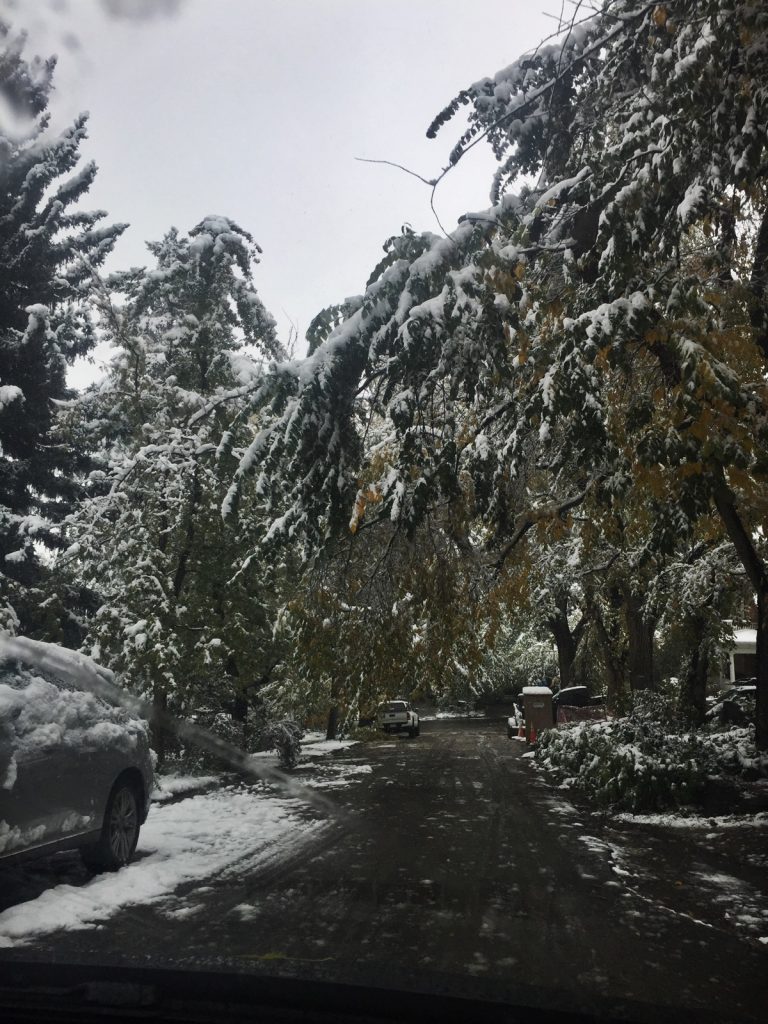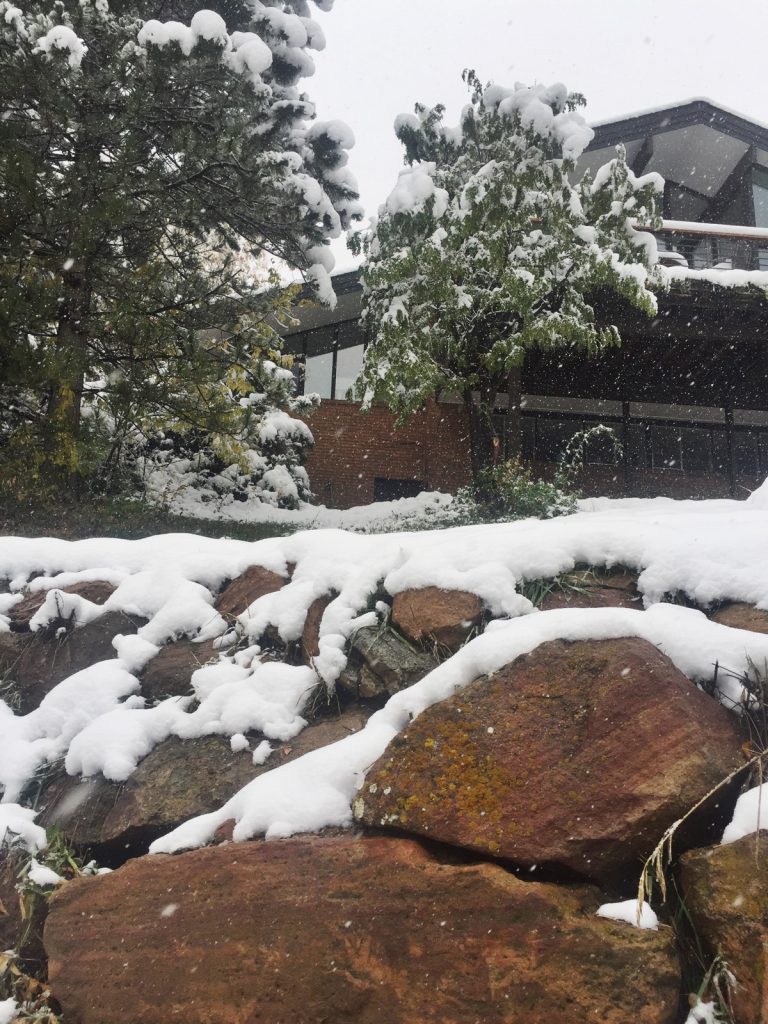 So we didn't get to see everything in the town that I wanted, but I went on a tour of the law school at CU and had Five on Black for lunch. Five on Black is one of my favorite places to eat. I fell in love with it in college in Missoula. I got really excited when I was looking at things to do in Denver. Because I remembered that they have a couple locations in Colorado. We went to location in Downtown Denver right when we landed on Saturday night and again on Monday in Boulder. It was snowy and the food was warm. It made me feel like I was back in Missoula.
We stopped at the Boulder library to get some warm tea in our cold bodies. The Boulder library is gorgeous and it has the cutest cafe in the middle of it. The cafe connects two library buildings on two separate sides of a creek. So the cafe sits over the creek. They had a blueberry lemon cookie that was delicious too.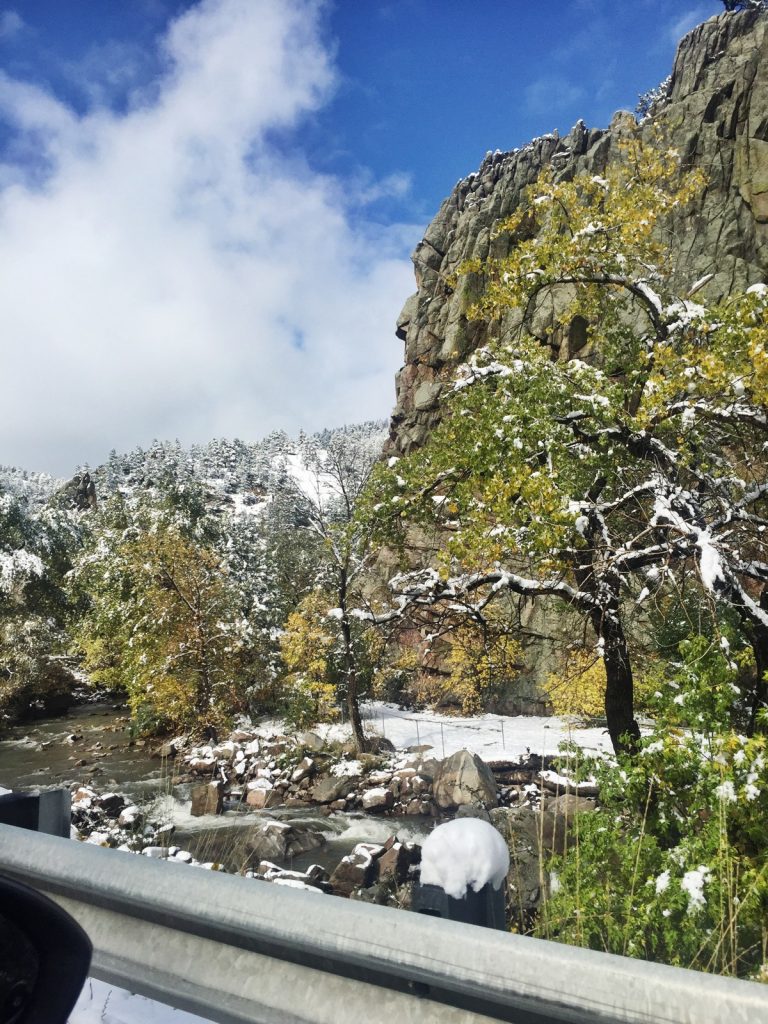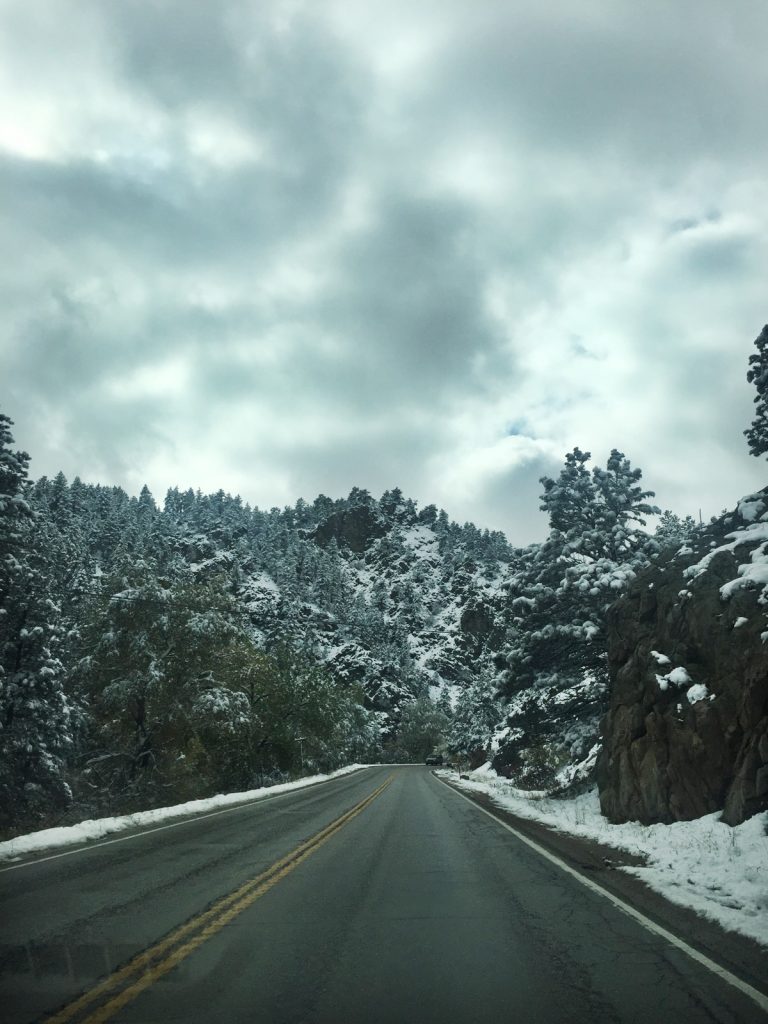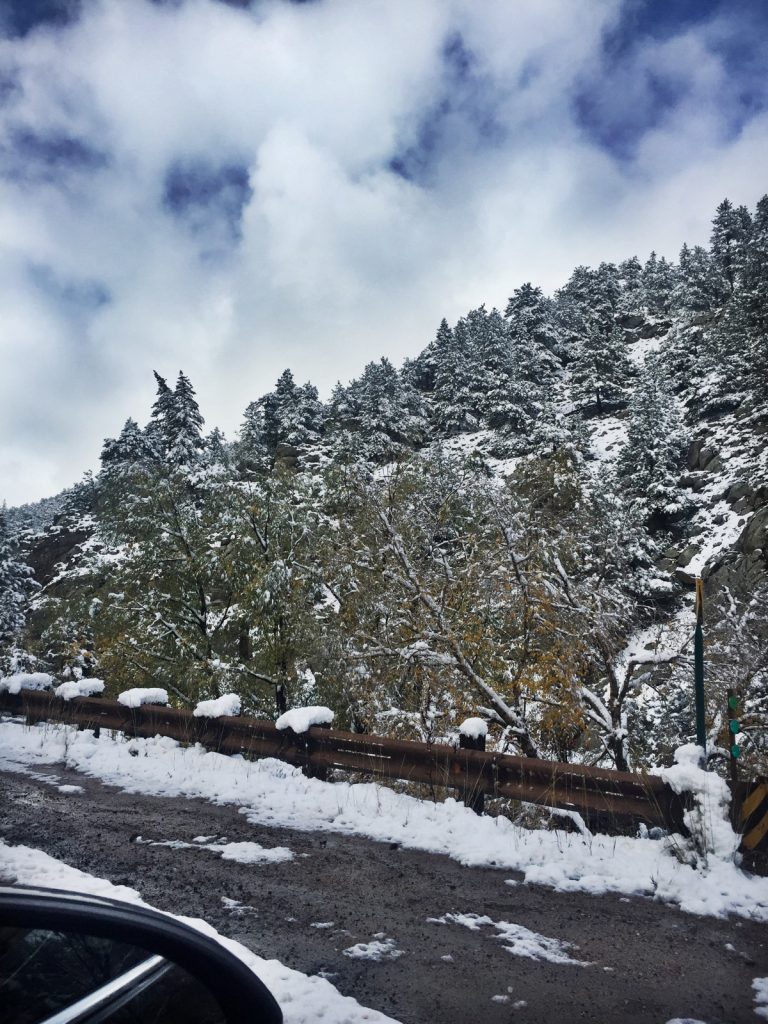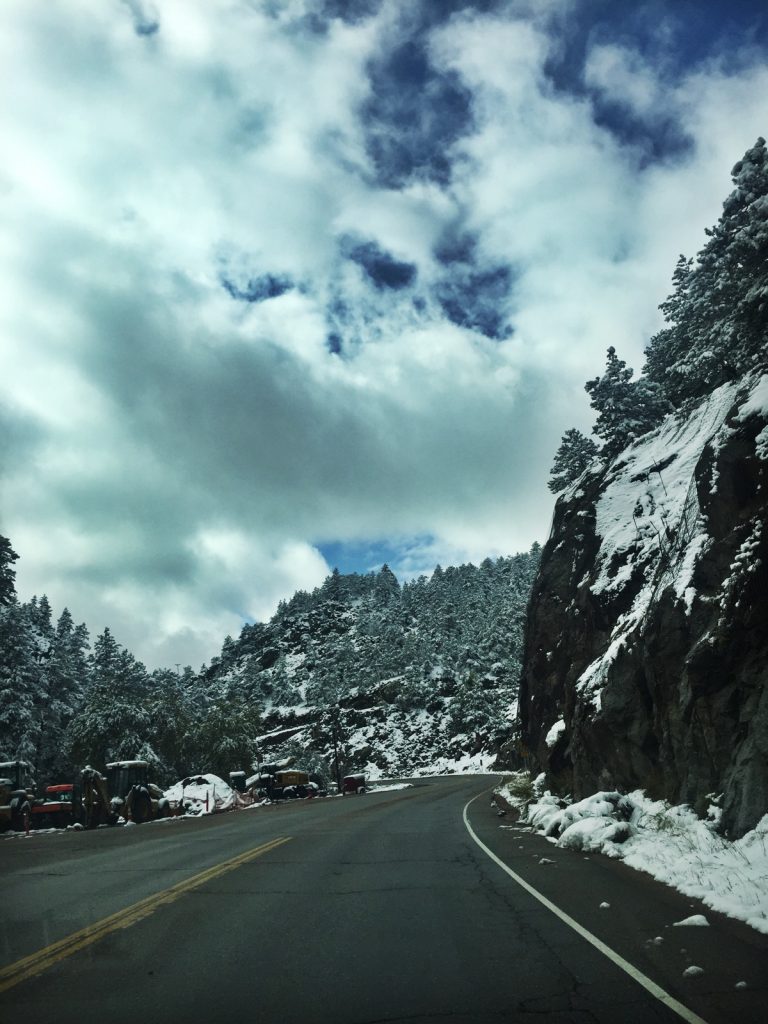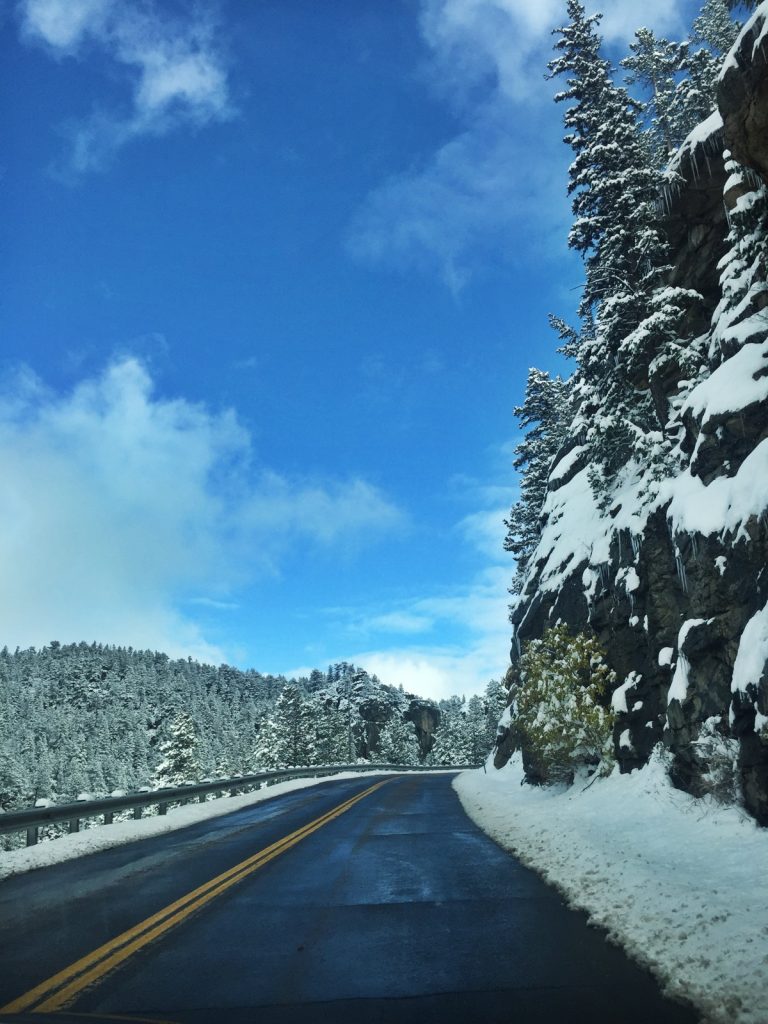 While we had our london fogs at the library cafe, the weather cleared up. So I was finally able to see some of the Boulder flatirons. After leaving the library, we started driving around the neighborhoods with our Zillow app open, and we ended up driving into the mountains. That led us into Boulder canyon, a cute little town, and then back into Denver to the hotel. Because it had snowed that morning, we were driving through a winter wonderland in October.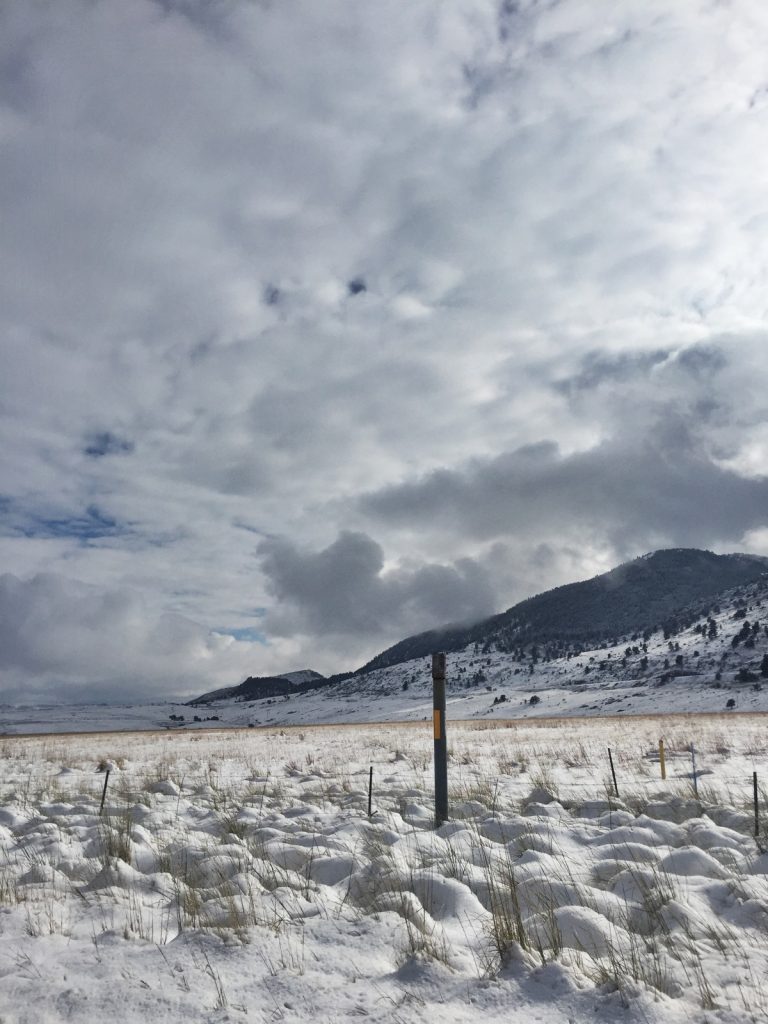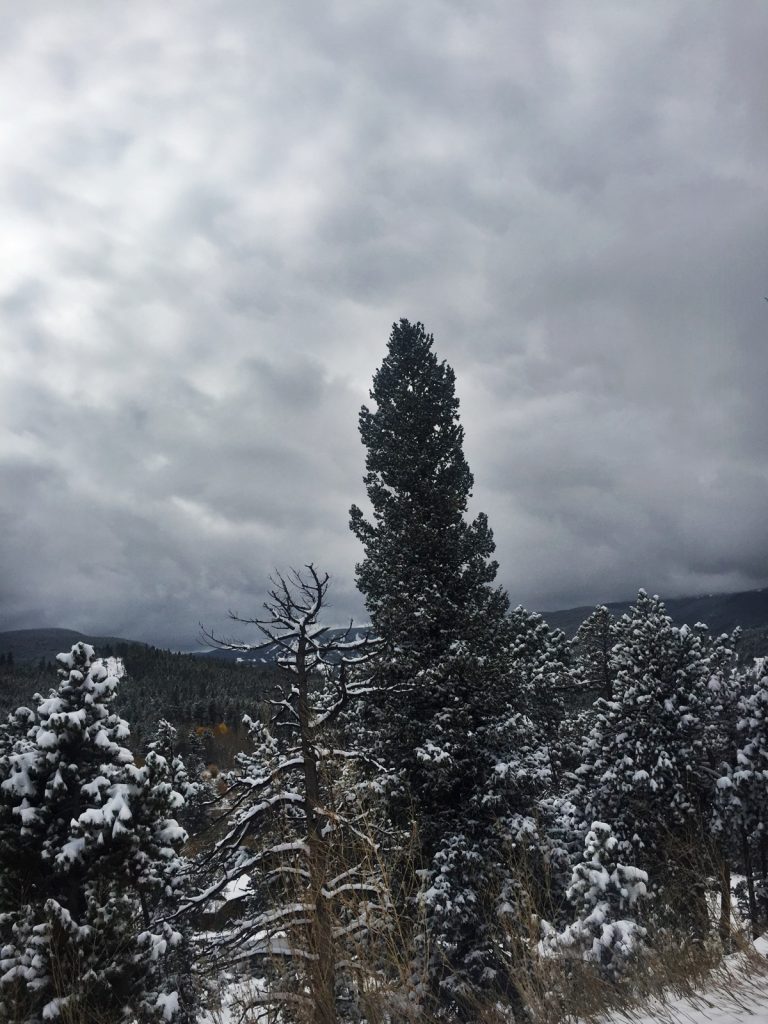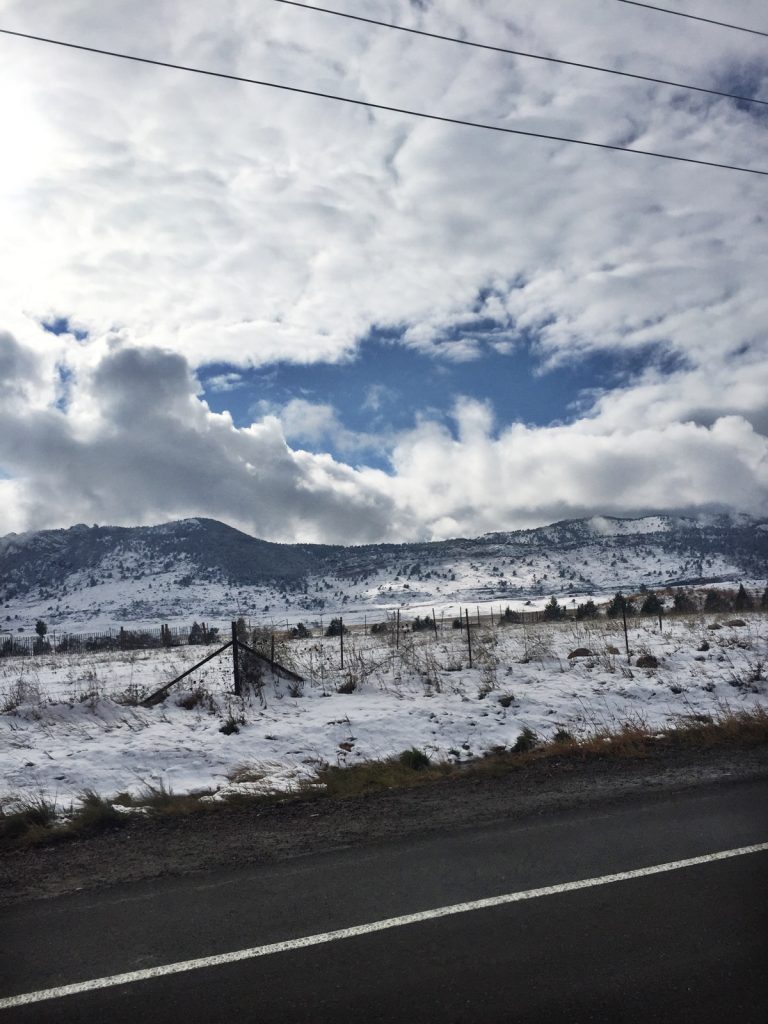 But we stopped in Golden, where the Coors brewery is. It has the quintessential main street you'd imagine a small mining town to have. It had a really good pizza place, and a bunch of local shops. They had a creek too, where I took my favorite picture of Kevin the whole trip.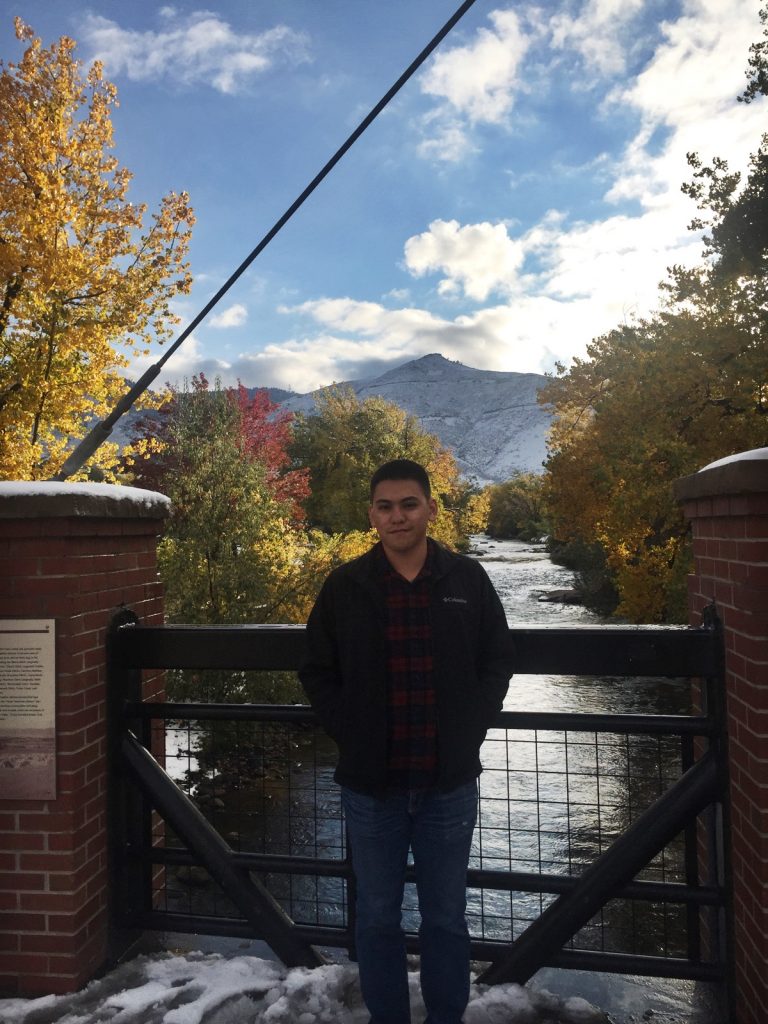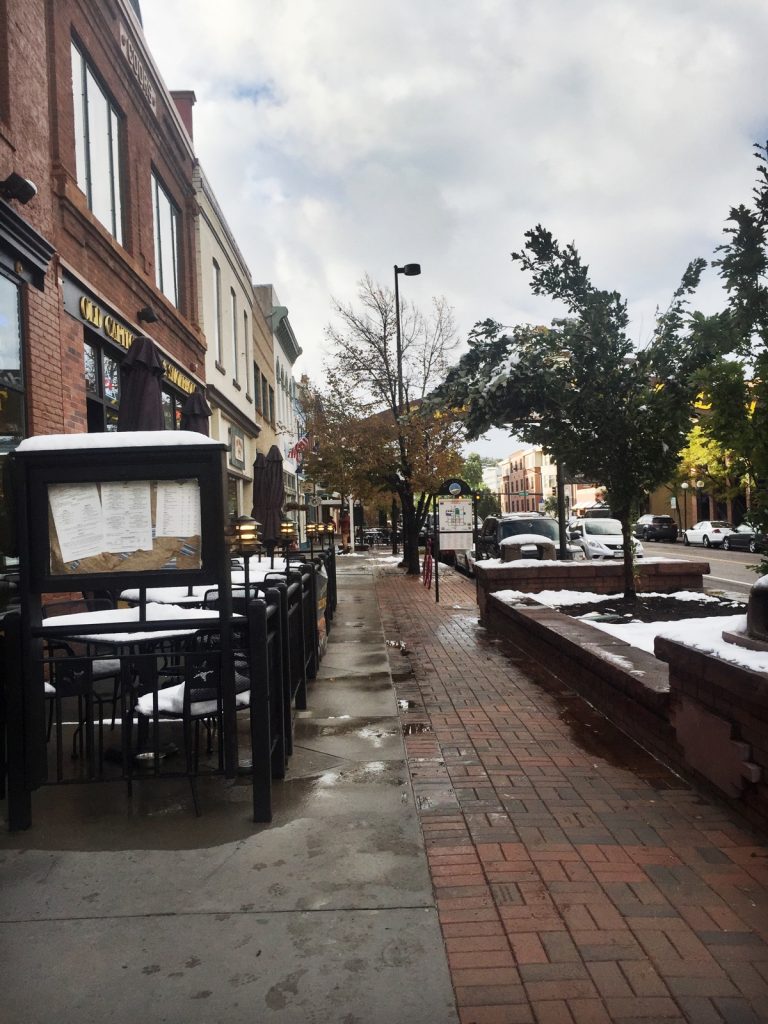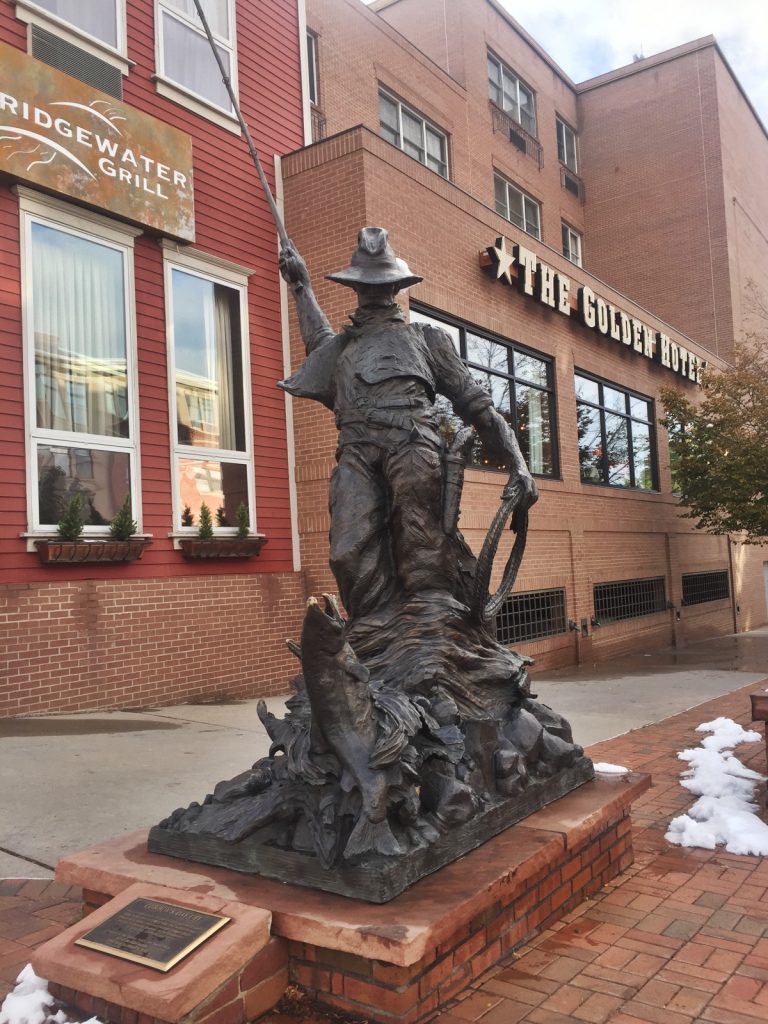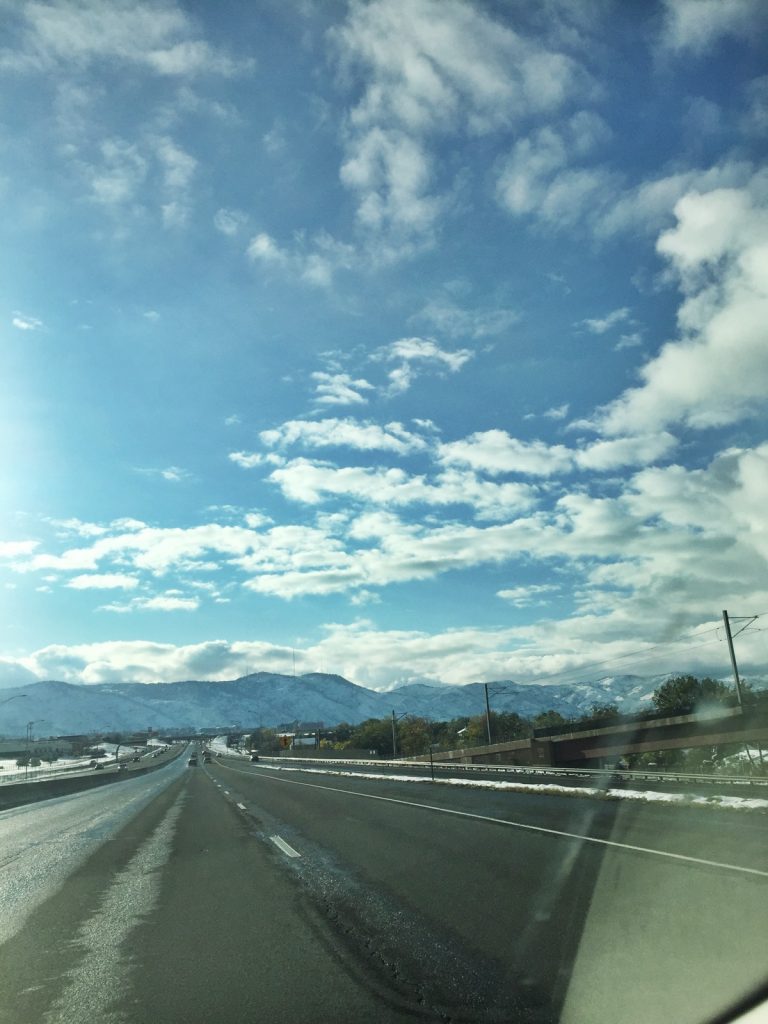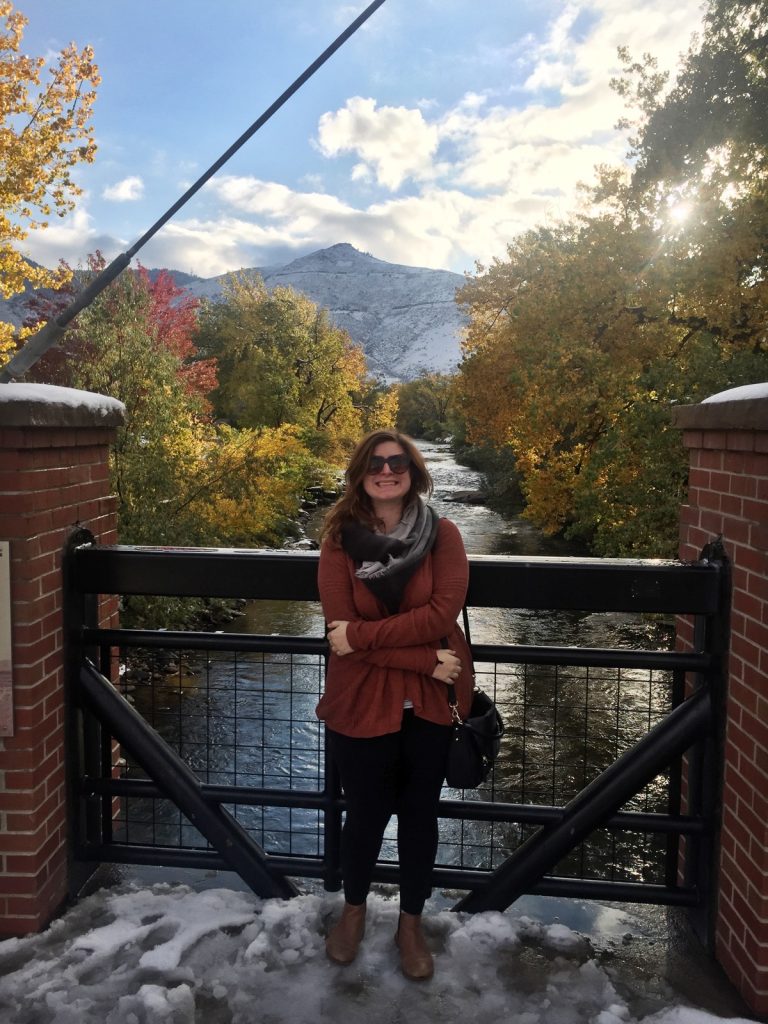 It was a fantastic way to finish off our trip and the next morning, we were back on a flight to Houston.