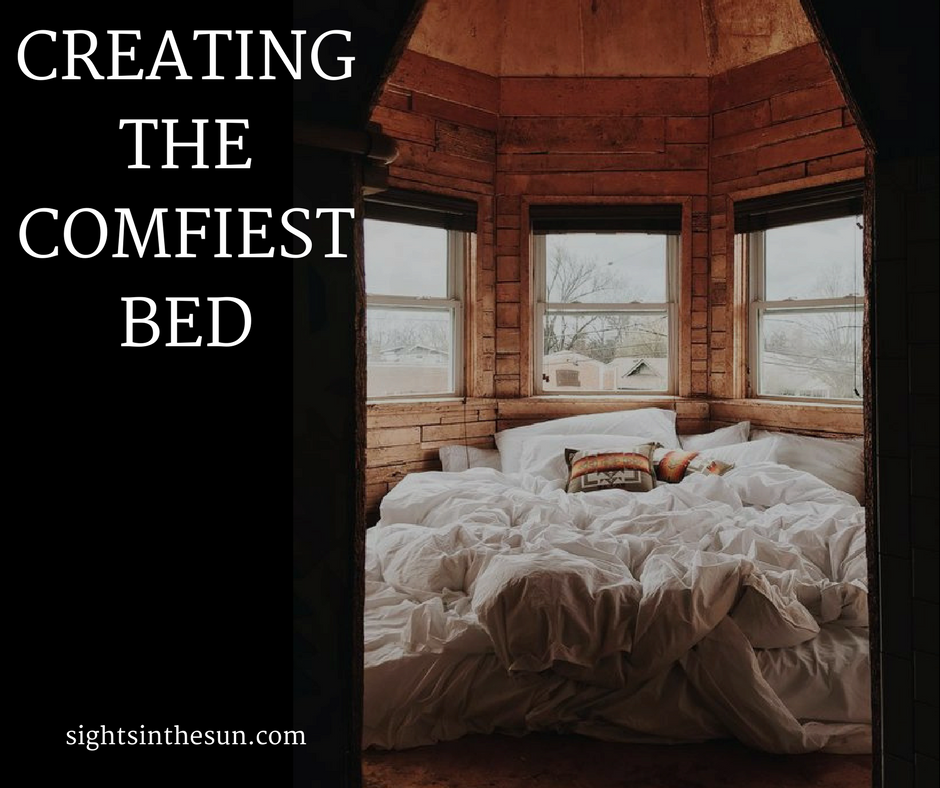 We slept in the best bed ever in our Portland airbnb. I was in total and complete love with it, begging Kevin to put it in our car and leave the luggage somewhere else. It's the Nest Alexander Signature Hybrid. And it is amazing. I looked at the site for a good half hour. But I just graduated college. I can't afford a $1200 mattress. Also, I keep moving and a mattress is a difficult thing to keep moving around. So I started looking up ways to make your bed the comfiest it can be. And here is the ways I've made my bedding the best nest.
via My Scandinavian Home
Start at the bottom. A mattress pad is your friend. Our mattress is kind of creating a hole right in the middle which we fall into and have this awkward movement to get out of. Then we end up waking each other up. So I've been looking into a mattress pad for more comfort and it's cheaper than buying a new mattress right now. A mattress pad will make your bed so much better to get into because it can envelope you. I've been looking at this one, and this one, and this one.
Now onto the sheets! We purchased the brooklinen sheet bundle for our bed back in September and they are still as soft as they were then. They get washed once a week and they always say soft. We have the solid white sheets and pillowcases. And the bedford navy stripe duvet cover. I highly recommend them. So get some fantastic sheets. And at first, I was afraid of the prices I spent on sheets, but I spend 8 hours a day with them. They are something that should be soft and perfect for you. If you live in a colder climate, I recommend some flannel sheets from places like LL Bean.
Blankets on blankets on blankets. With my bedding, we start with our sheet top. And we just bought this quilt that I am so excited to come in the mail tomorrow because our house has been cold recently. And I am a little bit of a blanket stealer. So we needed some blankets. Then we have our duvet and duvet cover and a couple throw blankets at the bottom of the bed. There is one that I knit for Kevin when we were long distance. And there is a faux fur blanket kind of like this one but way cheaper from Homegoods so look there! It's the caramel ombre color. I have a grayish white one on my couch. I'm super into faux fur right now friends. It's so soft and comfy.
Some other easy ways to make your bedding more of a nest: heated throws that you can bring from room to room, down comforter, silk pillowcases (these in silver-grey are seriously my next home purchase), a body pillow, some great throw pillows that match your bedding and room (think velvet, faux fur, soft, silk), a canopy and some twinkle lights or some white lights left over from christmas. These will make your bedroom more of a comforting place.
Check out my bedroom envy and my tips for Airbnb.