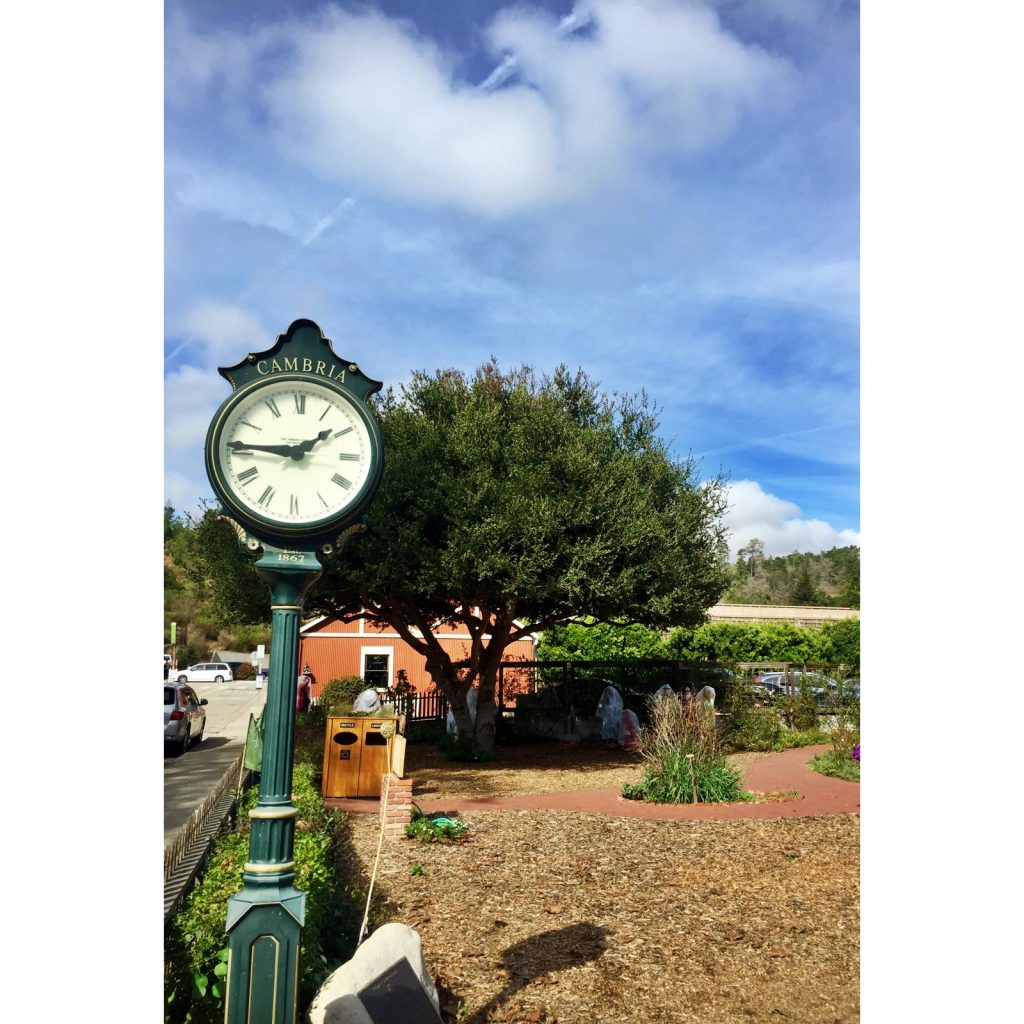 Good morning! I hope you all had a fabulous Halloween night. This past weekend, Kevin (my boyfriend) and I took a day trip north to Cambria. It's about a half hour drive up the coast from San Luis Obispo and you drive by some pretty ocean scenic pull offs.
Cambria is a cute little town that was founded in the late 1800s and currently has about 6000 people. It has 2 little downtown shopping areas. They're both on the main street. You pull into town at one part where there is a lot of shops and restaurants, then drive another quarter mile or so up the road and there is even more shops and restaurants. So double the cute shops.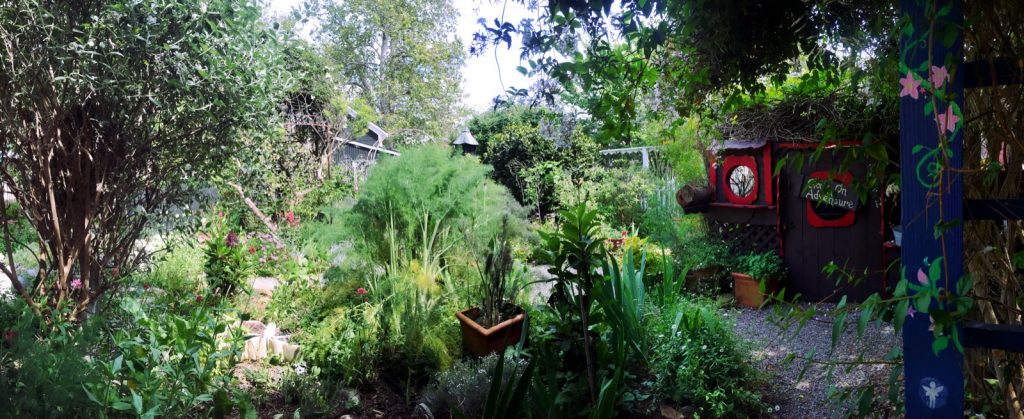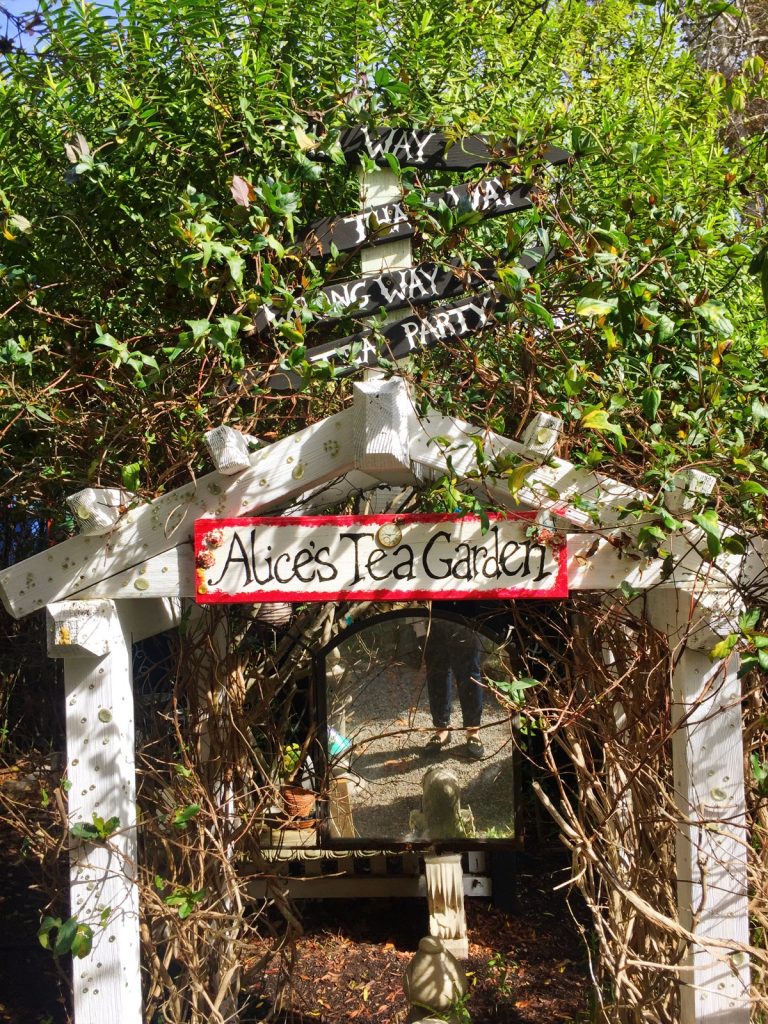 There are some shops that have gardens and patios in the back, like Spellbound Herbs. Spellbound Herbs is probably my favorite shop we went to. It is a lotion/essential oils/gardening and candles shop. And it has a fairy garden in the back. I didn't buy anything this time because I'm traveling next week and am trying to save money (a hard thing when you go in good shops) but I will definitely be coming back here.
They have some really nice antique shops here too. There are 5 or 6 shops in the town and have some really great finds in there for antique people. I am not really an antique buyer person, but I am someone who likes to go into antique stores and look at all the old books and old ads. I saw Villette by Anne Bronte and was so excited because Anne never gets as much love as Charlotte and Emily.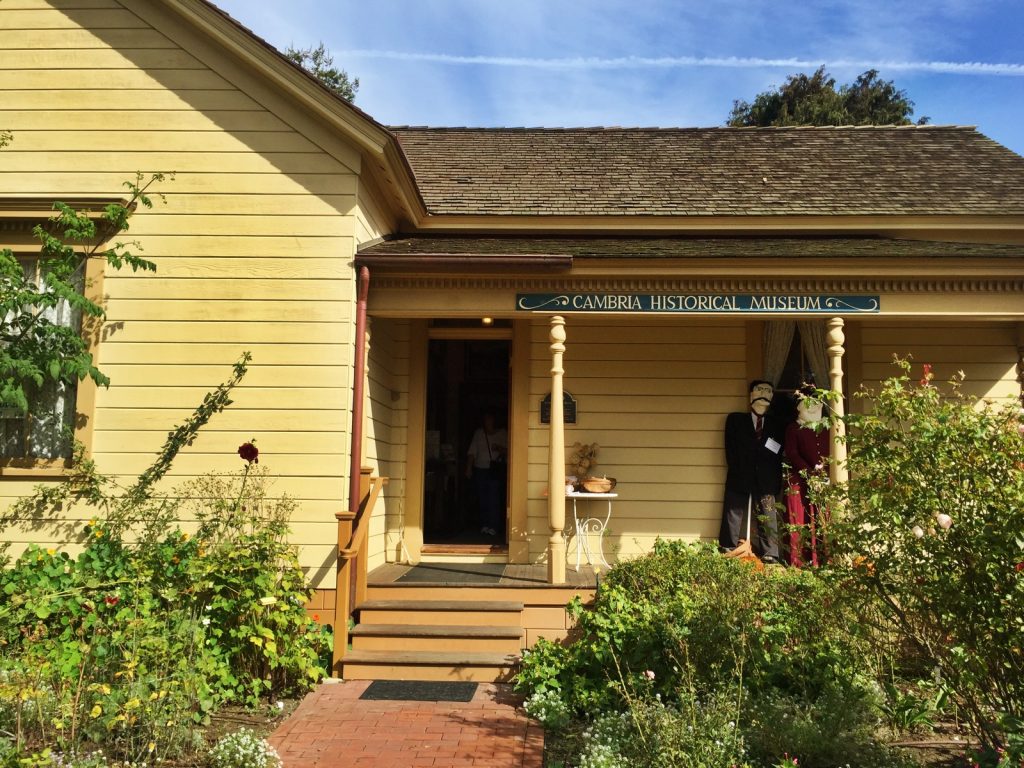 The other major stop for us was the Cambria Historical Museum. They had a great docent in there that described all about the building and the owners through time. Some of the facts about the house is that the front was added on by a guy name Ben Franklin using redwood oak. Because of that, everything is pretty original in that part of the house, including the floors and walls. This led me to tell Kevin that a future house for us needs to be made out of redwoods.
We didn't get any food in Cambria but if I had, I would pick the French Corner Bakery for coffee/tea because they had tables outside on the street like the tables I sat at in cafes in Paris. And people in town recommended for food Linn's Restaurant. If you really like Firestone Grill in San Luis Obispo, they have a Main Street Grill in Cambria with the same menu. Cash only though so bring cash.
We stopped at Duckie's Chowder House in Cayucos on the way home. Kevin and I split a bowl of the New England Clam Chowder (they also have Manhattan style) and each of us got our own fish and chips orders. It was delicious. And Cayucos was having concerts by the water and we stopped by to listen to a bluegrass/folk brand who did a very cool version of "Atlantic City" by the Boss, Bruce Springsteen.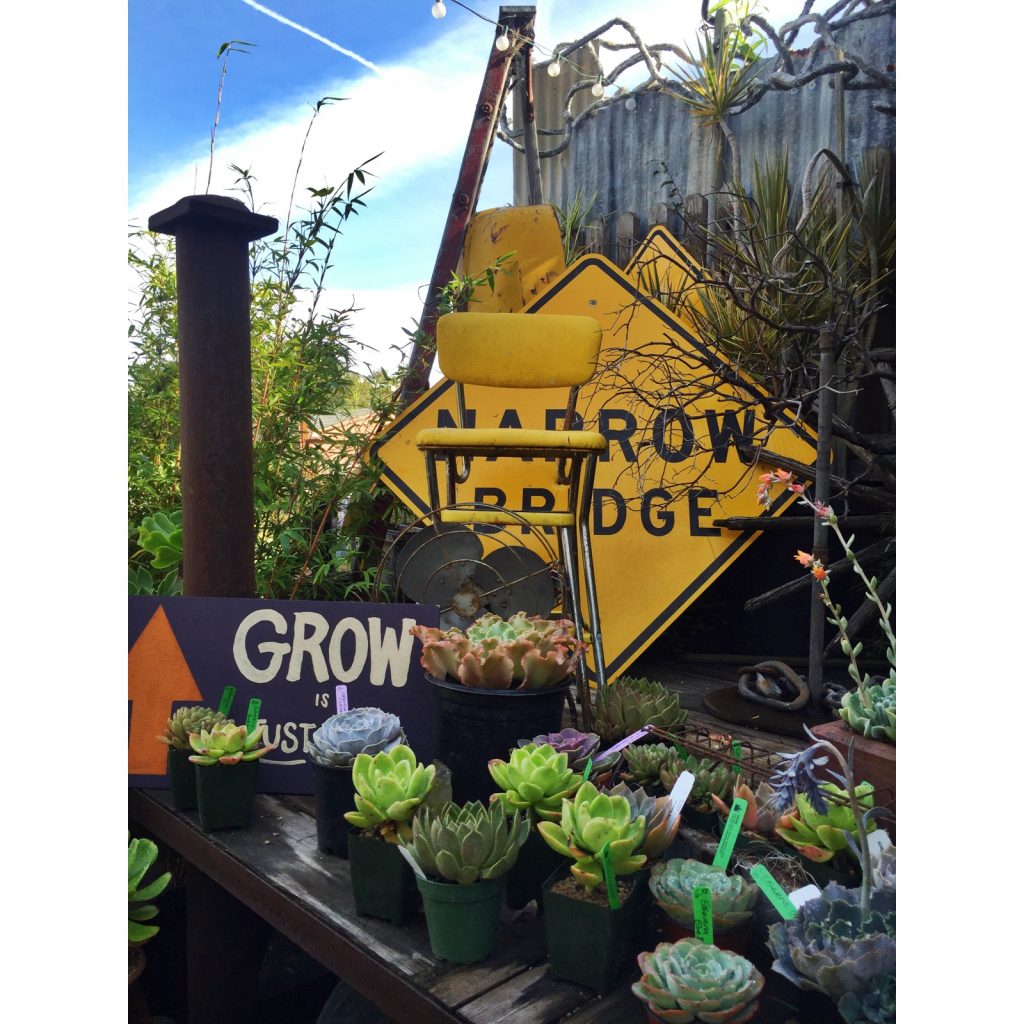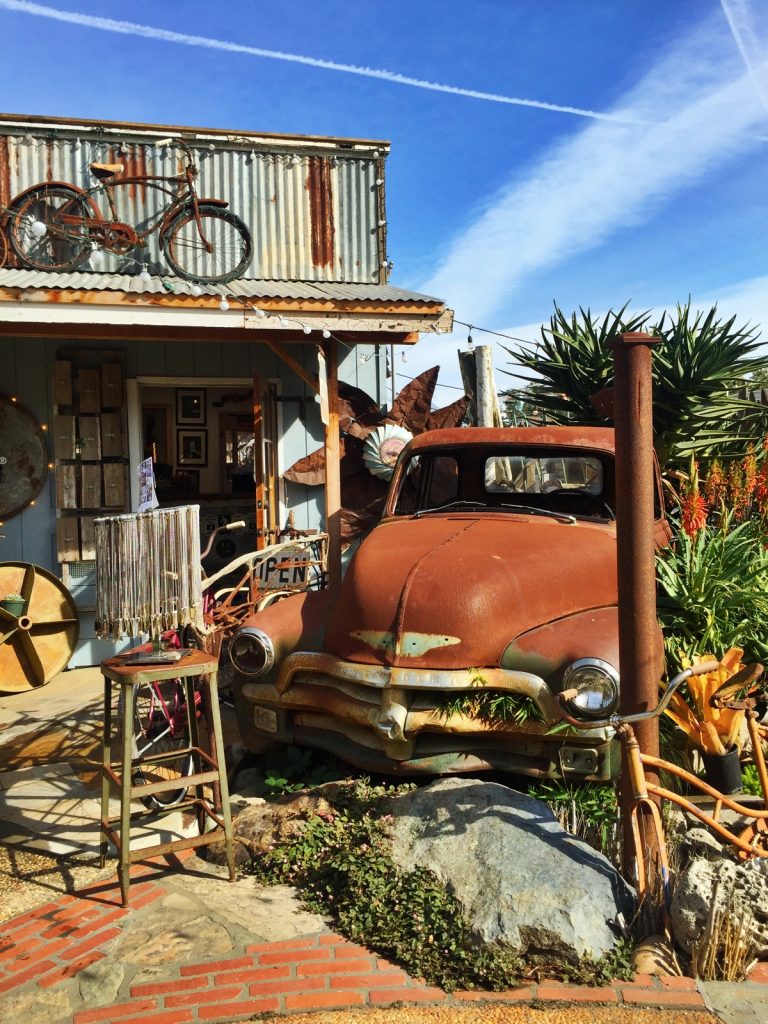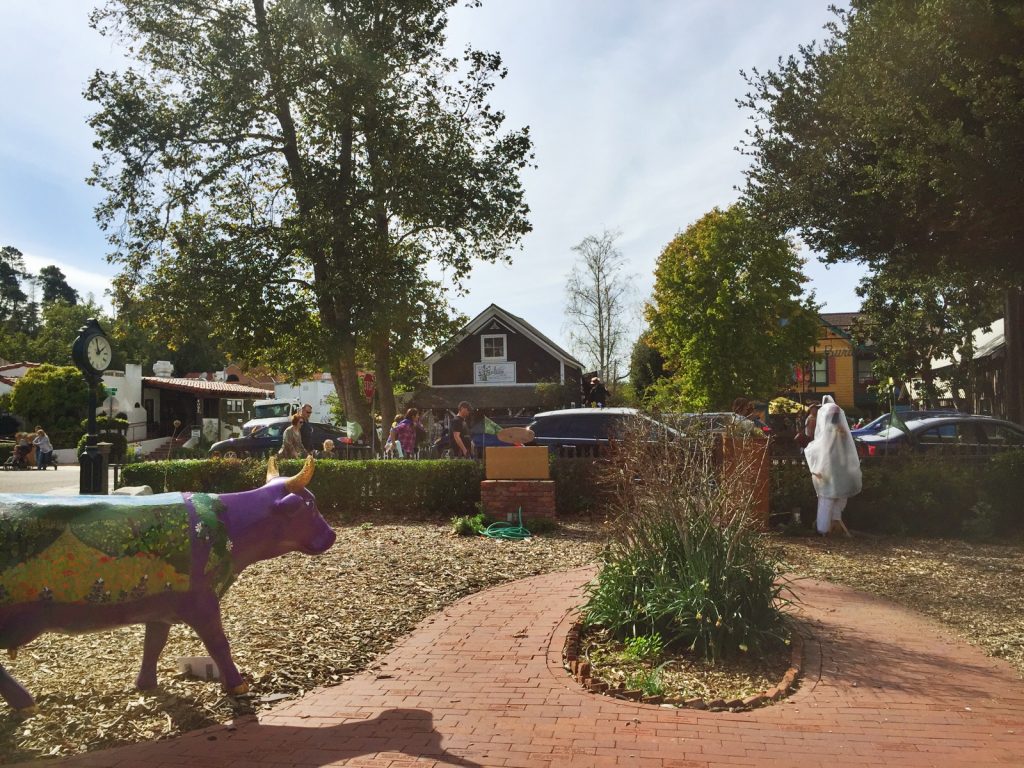 It was a super great Saturday and really great date day. I encourage you all this weekend to take a day trip. And then tell me about it!
Also, do you like hearing about day trip ideas from me? Would you like to see more posts like this? Let me know in the comments.