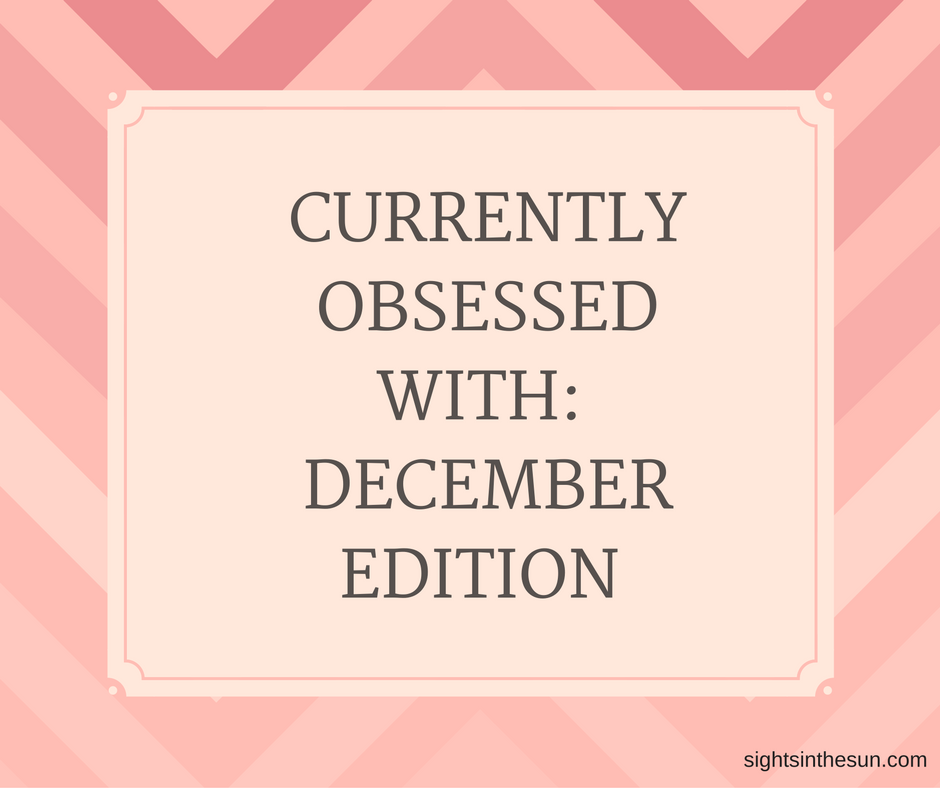 As it gets colder, I spend more time indoor and less time outside. Though not as much as I did last winter. California winters are pretty mild, but you wouldn't know it by the coats and scarves my co workers wear to and from their cars. But with shorter daylight hours, I spend more time inside. And inside, I spend time on the internet so here are the things I'm obsessed with thanks to the internet!
ADULT COLORING BOOKS
I read this article about adult coloring books randomly on CNN a couple weeks ago. And my friend Chelsie has always been into them, so when one of them came up on my Cartwheel App for Target offering 40% off, I figured why not? This is the best $8 I have ever spent at Target. I have spent almost every morning before work coloring in my "Whatever Is Lovely" book while listening to my Roots in the Woods Spotify playlist. It's really relaxing and nice to create something artistic. I am not an artist in any meaning of the word so coloring makes me feel a little bit like one.
HAMILTON & JEFFERSON
I remember a year or so ago, my sorority sister Augustine mentioned a broadway play about a founding father and that they rap in it. I thought nothing more of it until one of my interns played it in the Women's Center I worked in in college. And then I was hooked, so I've been playing the soundtrack almost daily, as much as I hate to admit. I know it's a fictional telling but "My Shot" and "Non Stop" is some great pump up music to get your day going or when you have something to get done, like LSAT prep. But I have also been reading like crazy about the people in it. I started the book the play is based, all 743 pages of it. I've also been reading about Thomas Jefferson and his writings, as well as the women in his life. I read a whole book about his daughter and the role she played in his life and it is so interesting.
HALLMARK CHRISTMAS MOVIES
These movies are the quintessential happy holidays movies. They are always so happy and sweet and always turn out well in the end. They're romantic and family oriented, plus they totally get you in the holiday mood. I ended up watching them all day Sunday, plus one Monday night. And hopefully I'll get the time to watch it tonight. Maybe while multitasking on some personal statements (might not be the best idea but let's go for it!).
WHOLE 30
If you don't know what this is, it's a diet that focuses on only eating whole types of food. There are no preservatives in the food, no dairy, and no sugar. The exceptions are about like if you make it yourself, but I'm not going to make super fancy no sugar, no dairy bread so I'm just trying not to eat bread. The idea is that you do this for 30 days and see some great health benefits like clearer skin and less anxiety. As someone who has developed quite a bit of anxiety since graduating, I like the sound of that. I'm still doing research but it seems a lot of people put their own twist on it and turn it into a lifestyle, not just a 30 day diet. I'll let you all know how it goes!
HOUSE HUNTING IN CITIES I COULD GO TO LAW SCHOOL IN
This is a total procrastination/I'm bored activity but I love doing this. I go onto the Houston craigslist or the Boulder craigslist and look at 1 bedroom apartments. I picture myself there, look up restaurants and the neighborhood the apartment is, how close it is to the campus. It's fun to look at what the future might hold for me.
This might all be procrastination from holiday shopping and law school applications but why not? It's the holidays.
What are you currently obsessed with?
PS: Check out my Vancouver Airbnb Picks and some Natural Remedies for Sickness if the winter weather gets you.