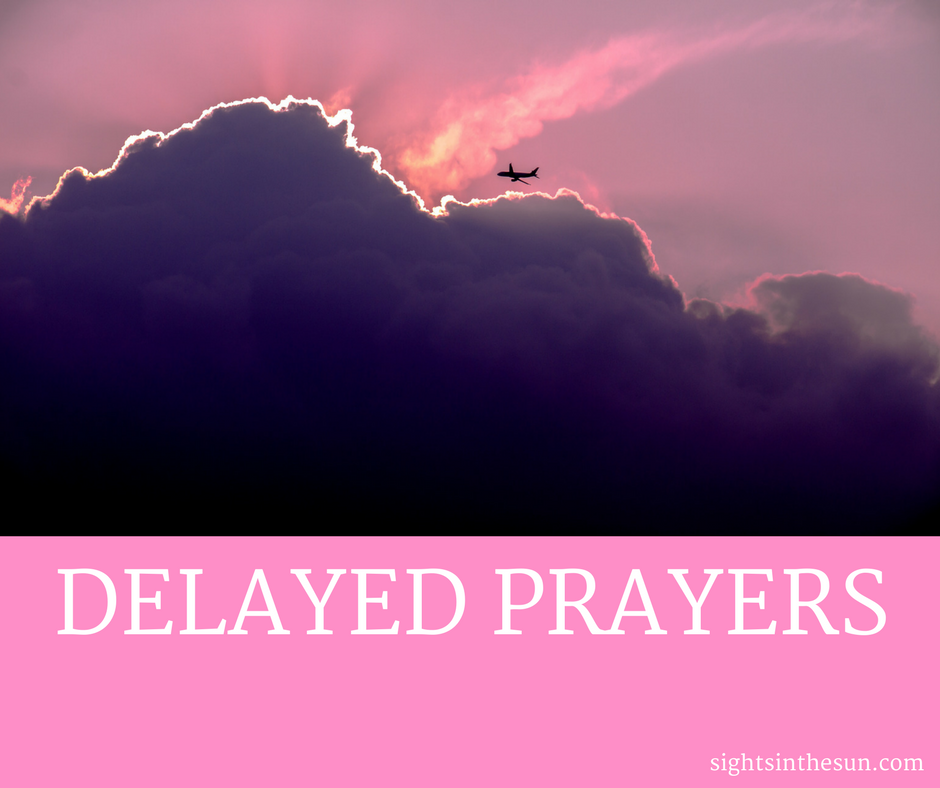 One of the scariest things about flying is the delays right? Even the thought that it could be delayed messes with your head. Thinking about the ways it could mess with your schedule, your plans, the people it could inconvenience. And when they do happen, you're rushing through airports and feeling like you've lost your head. Or you're just sitting, waiting, waiting, and feeling like you're never going to leave the terminal. Delays suck.
God delays. He delays answers to prayers, makes us wait for an answer for help, makes us wait to see what the future will hold. We give up control and we wait for God. And then he delays our answer. It sucks. Delays suck.
"For God alone my soul waits in silence; from him comes my salvation." Psalms 62:1 (ESV) 
Waiting seems so long when life continues to go on. And I'm really young, only 21, so I haven't even been waiting for long for answers to prayers. But it's still difficult to wait for God. You're left wanting and waiting. Just like you are in an airport. And then once one thing goes off, you're running and running. And then you stop again, more waiting. But God isn't making us wait for these things just for fun, because He wants to watch you wait. He has a reason for everything.
I've come to realize two things about waiting for God. He is either teaching me something through delaying me what I want or He's building my trust in him more. I've talked about this with some of my friends and someone said "It teaches us to submit to Him," but I don't believe that part. I don't see God as wanting me to submit to him, but to trust in him, believe in him. Submitting is something, I think, you do almost without thinking. But I think about the trust I put in God and the belief I have in him daily. Our relationship goes both ways, not me submitting to him.
So whether I'm learning from God or learning to trust in God, I accept the delays in my life now. I give up to Him my ideas and my wants for my life, and see if he agrees. If not, I talk about it with Him-sometimes with no response. And I know he's looking out for me as I am on my way, using His power to help me with obstacles, even if I can't see it. I don't try to put my hope in where I am, but in Him because my life goes up and down too much lately. That's when I have trouble getting out of bed.
When God delays His answers to our prayers, He is asking us to trust in Him. To trust what He is teaching us and what He wants from us. We have to trust Him first and foremost before we can start to realize the great things He is bringing into our lives. We might not know why He is delaying us answers. But we do know Christ and we can trust in Him.
I've learned through so many flight delays, there's nothing to gain by excessive worrying. There's an allowable amount of worry, but not enough to make it be the only thing you think about. So when God is silent, just keep going and see where He leads you.