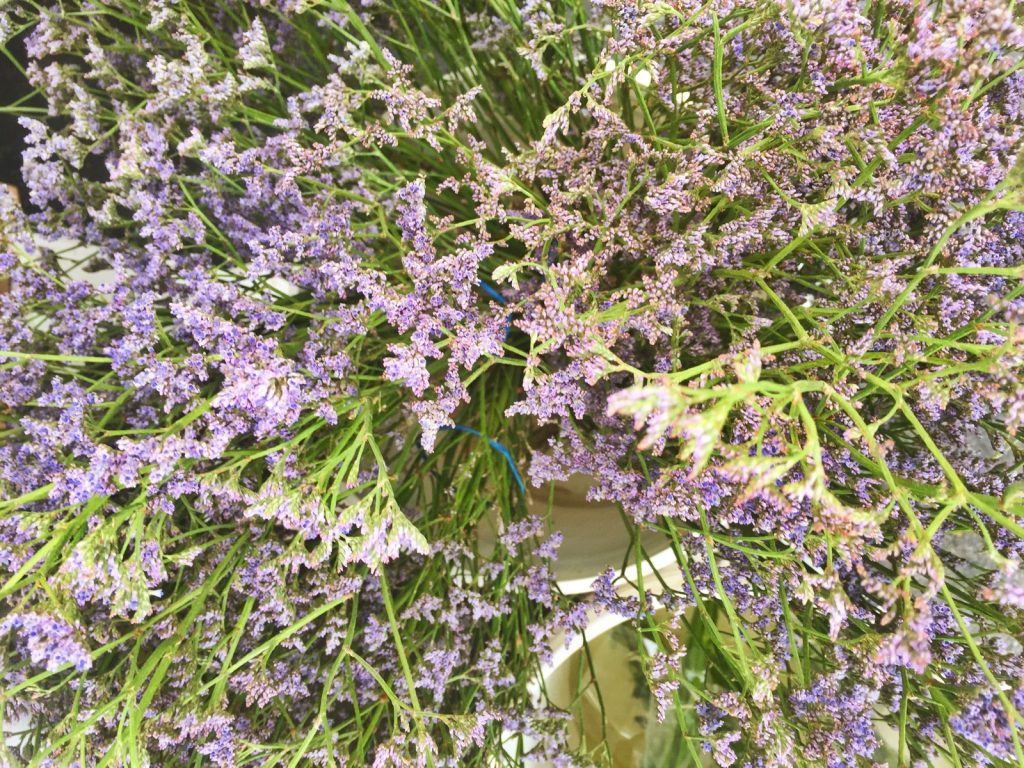 I have worked in farmers market since 11th grade. My dad has worked farmer's markets for longer. He sells delicious bread and pastries in Los Angeles farmers markets Friday, Saturday and Sunday. Check him out in Venice, La Canada, or Larchmont village.
But because I have done them for so long, I have some tips I want to tell you all about. Because farmers markets are amazing and if you have one by your house, you should stop by. It supports local families, and local farms, local people. They can answer so many questions that you couldn't have answered in a supermarket. And a lot of them have it set up so if you're low income, you can use that money to buy fresh vegetables and fruits and maybe bread, pastries, and other things (it depends on your market and the low income program).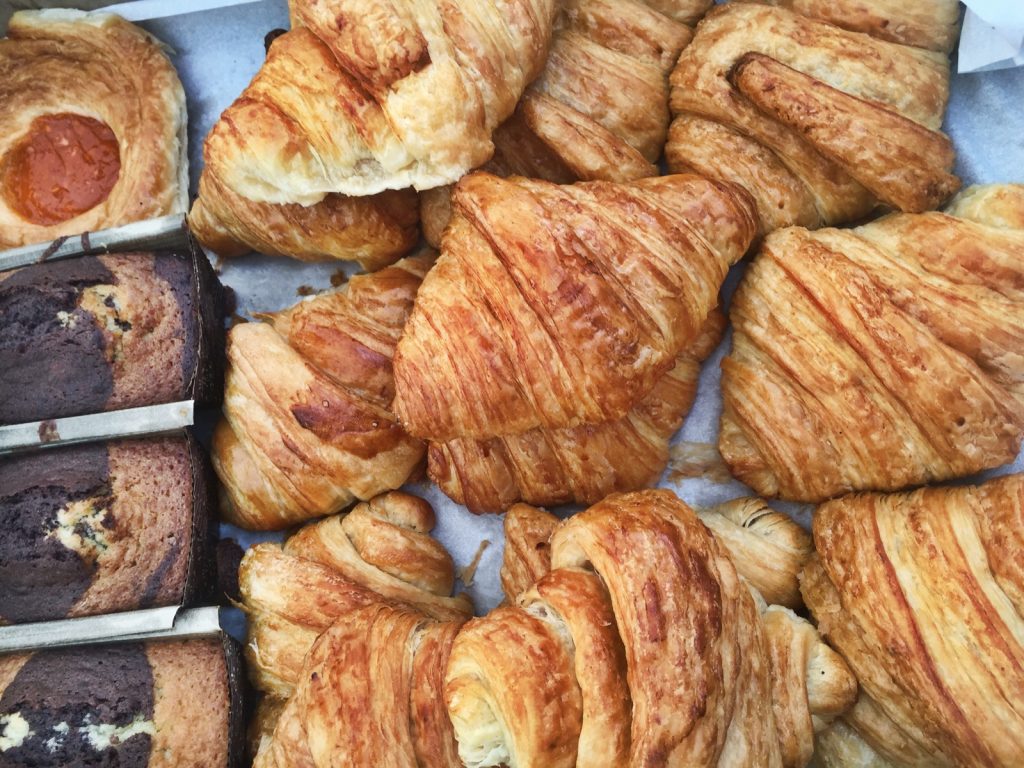 Bring a big farmers market bag or bag holder. If you want to shop for the week and not kill your hands with holding the plastic bags and money and purse and a croissant and your child or significant other's hand, bring a big bag or bag holder or cart. And you won't look weird-just think how French and Parisian you'll look. Especially if you wear a straw hat. And try to bring your own bags-its not as big of a deal if you don't, but more environmentally friendly.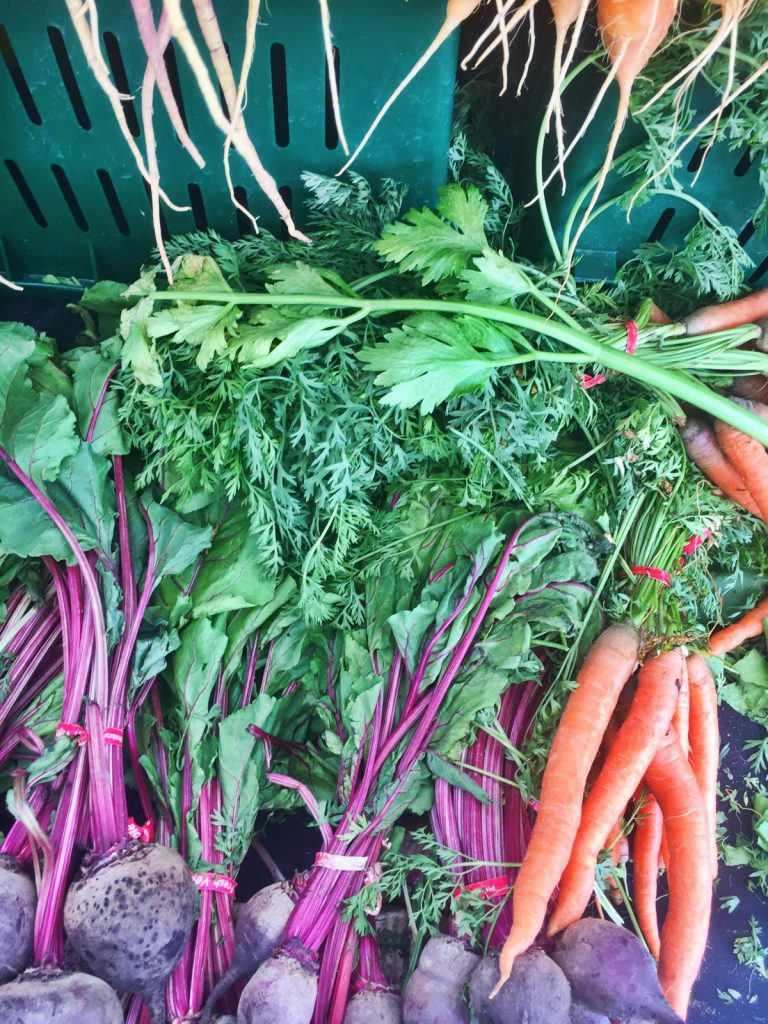 Bring cash. Yeah, a lot of vendors take card or Square or something like that, but a lot of them have to pay a little bit per transaction for it. It helps them more if you bring cash-especially small bills. Even if you can only get 20s, cash is always king. My dad's stand is right by an ATM on Sunday and we'd go through almost $600 in change, but that's preferable over losing $100 in transaction fees. Also exact change might get you a freebie or a thrown in item.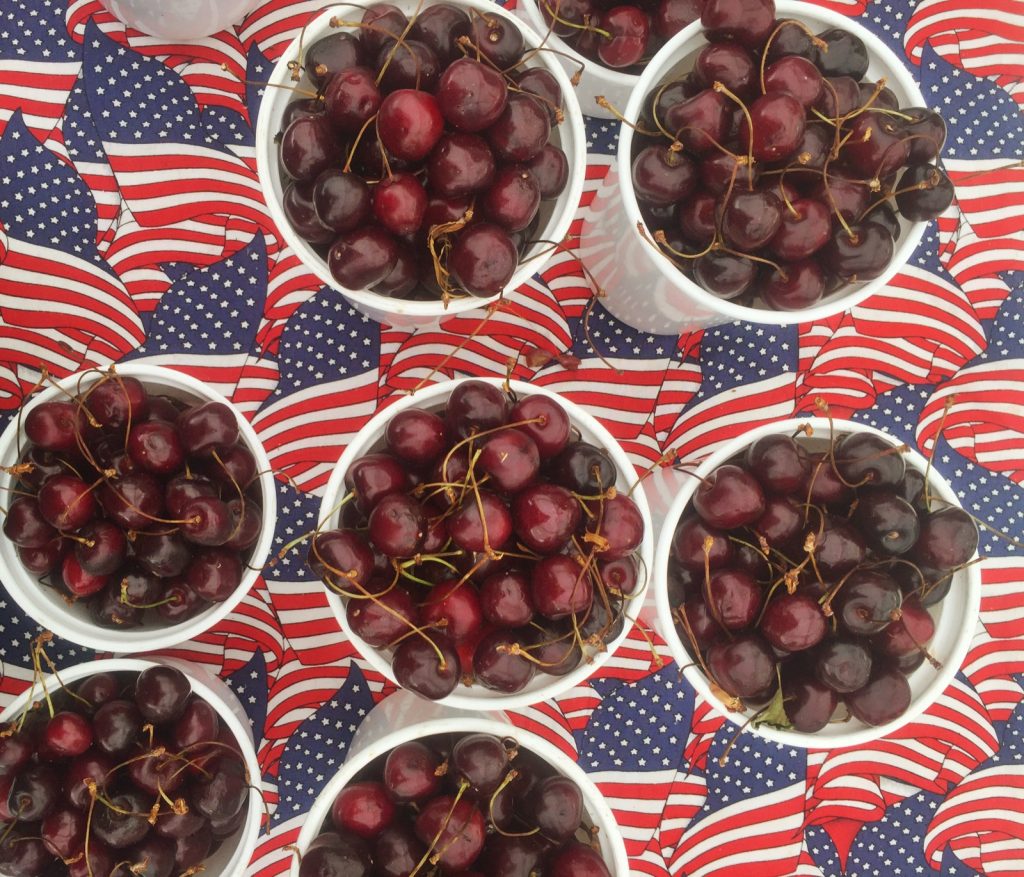 You can haggle, but it might not get you that far. Most of the times, vendors bring exactly what they expect to sell. They don't worry about a ton of leftovers or extras because they come to the same place, the same day, for years. And they have set prices for every market. I can count the number of vendors on my hand that really haggle with their prices.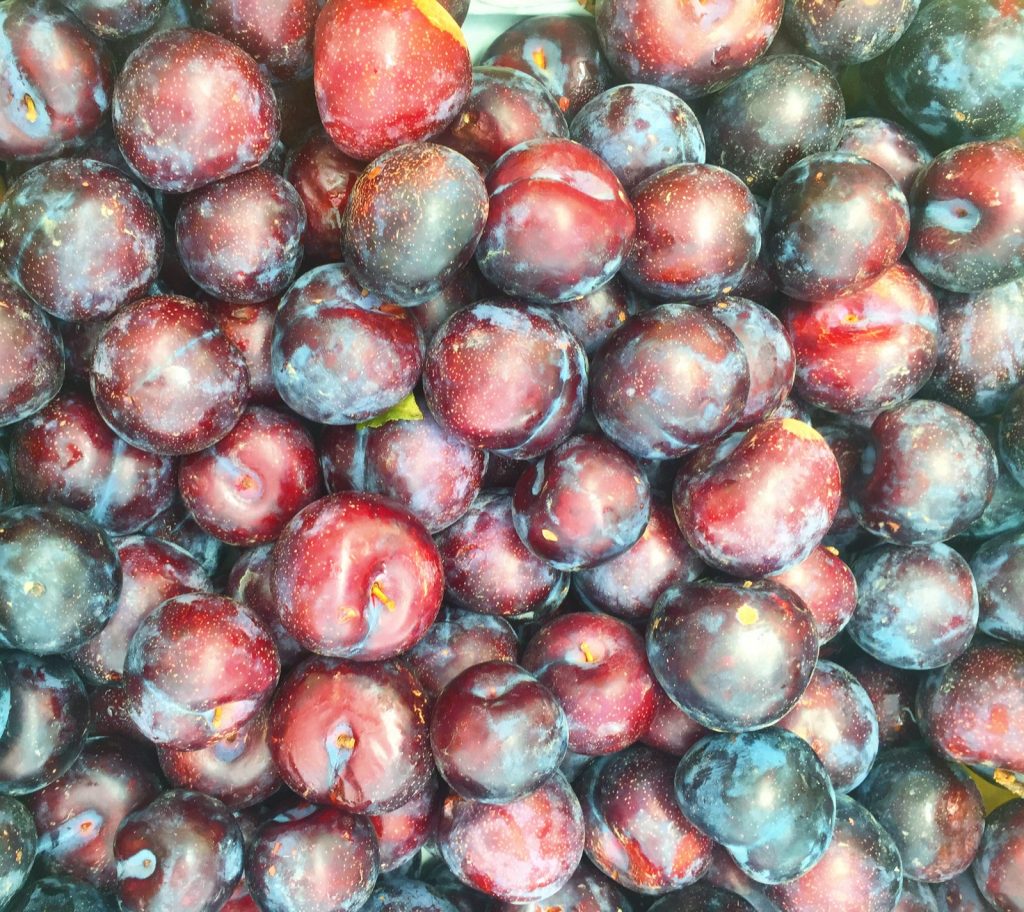 Make a loop first. You might find a better deal at another vendor or strawberries you like the look of more. And when you make that loop and see things you really want to buy, then buy it and ask if they will hold it for you. Most vendors will hold it in their tents for thirty minutes or an hour.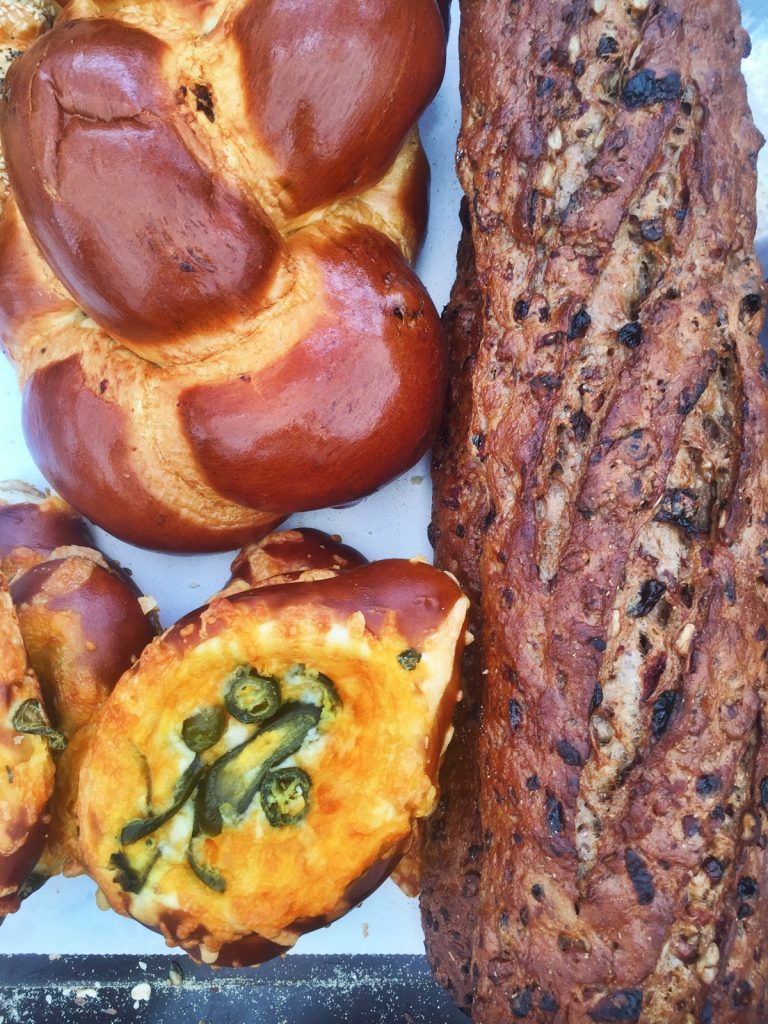 Time your visit. If you want to get the freshest produce and bread, come in the morning, early. Our markets usually don't start till 9 or 10, but we're there at 6am. And so is everyone else. It'll also be less busy and you're able to get through the market in a more relaxed way. If you want a good deal or a lot of stuff, thats when you go the last hour-you might not get everything you wanted, but you could get a lot of stuff. My dad does buy one, get one for almost the whole last hour.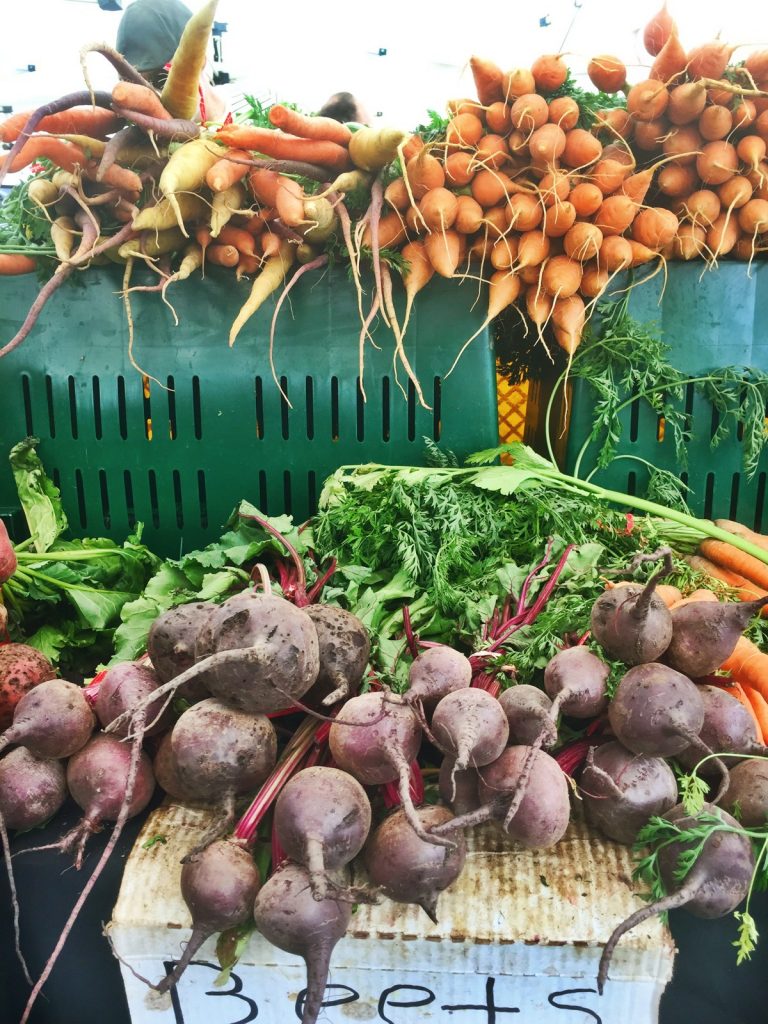 Spread the word. If you love a certain booth or bread or sauce, tell your friends. That's how farmers markets grow and become popular. How booths stay in markets. Brag about them on Yelp. Booths come and go at markets if they aren't making enough, so if you love their product, tell people so you can keep buying that item and others could discover it.
Do you have any market tips? Disagree with any of them? Tell me in the comments!