Happy Halloween!
I am personally not doing anything special for Halloween other than working and handing out candy to trick or treaters. I currently work at a senior living home and both the staff and the residents participate in the costume contest so I'm looking forward to some super cute costumes. I am wearing a witch hat. But at night I'm going to eat pasta and hand out treats to trick-or-treaters, with Hocus Pocus on the TV. Because I don't have a costume this year, here is a great picture of one of my best friends Jane and me freshman year!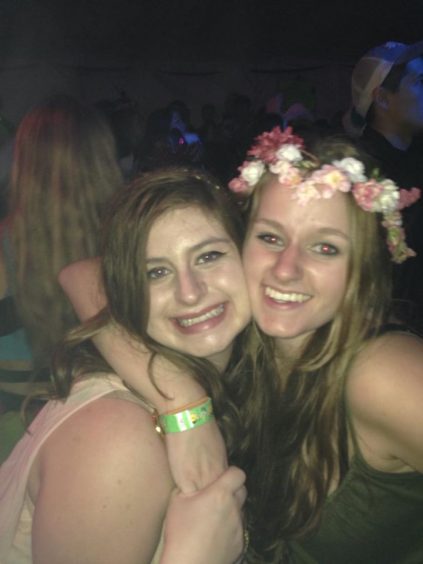 Today, I wanna tell you about some new soap I've been using. It's not the most interesting thing. I know you're probably like, "But I want to read about cool stuff, not boring old soap!" Friends, bear with me. It's so good and I have to share it with you.
It's Ponds Cold Cream Cleanser. I remember my great grandma using this stuff and how one time, I rubbed it all over my hands thinking it was lotion. Grandma laughed and I didn't think about the stuff again till I read about it a month ago on The Golden Girl blog. And I thought, why not, it's on sale on Cartwheel. And friends, it's changed my skin.
This past summer, I was heavy using some acne products. I had just graduated from University and was like "I cannot have acne anymore." It didn't happen completely but as you can see in this selfie, there was no problem spot with the acne; it was all over my face. So I was using Aveeno Apricot Scrub twice a day and some drug store brand benzoyl peroxide that was changing the colors of my pillowcases at night. Now that I have it pretty under control (not completely, but I don't feel the need to cake on the foundation now), I wanted something softer. My skin had dried out with that pillow case changing benzoyl peroxide.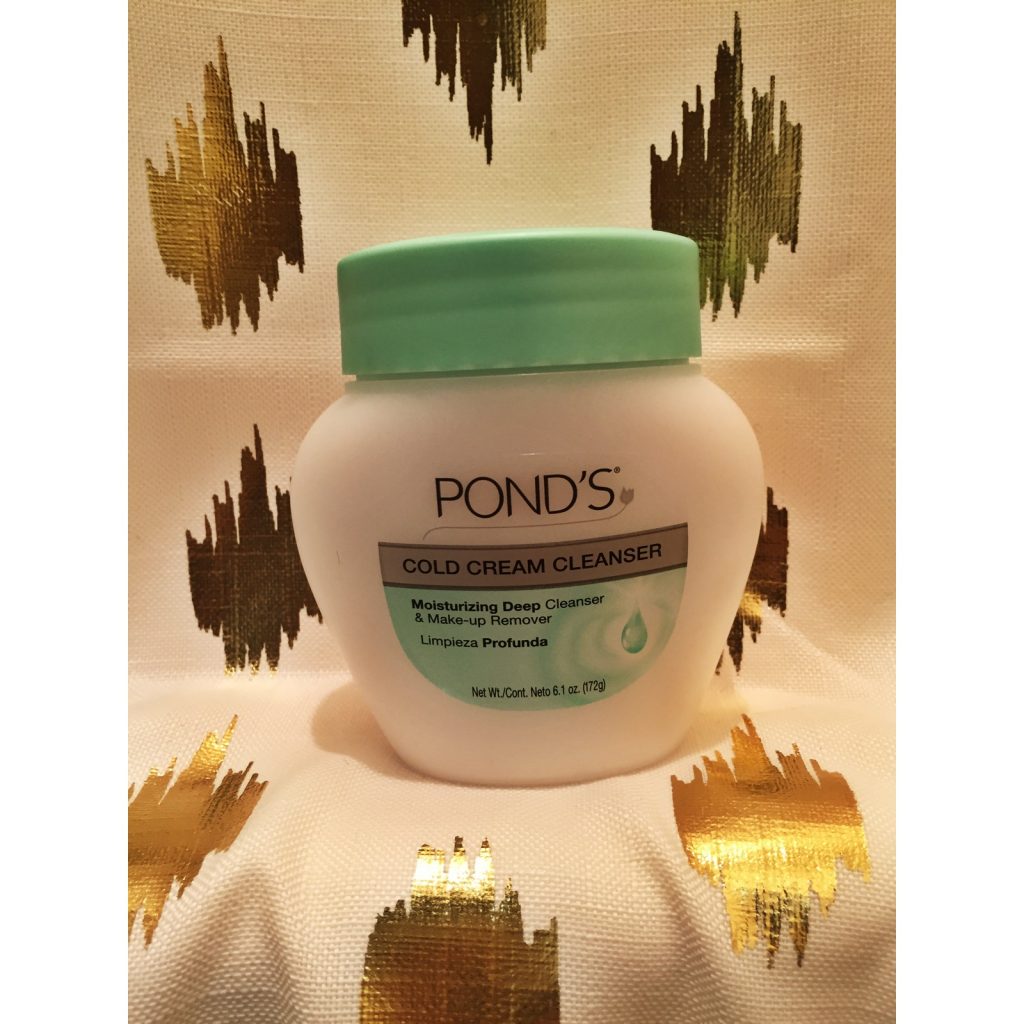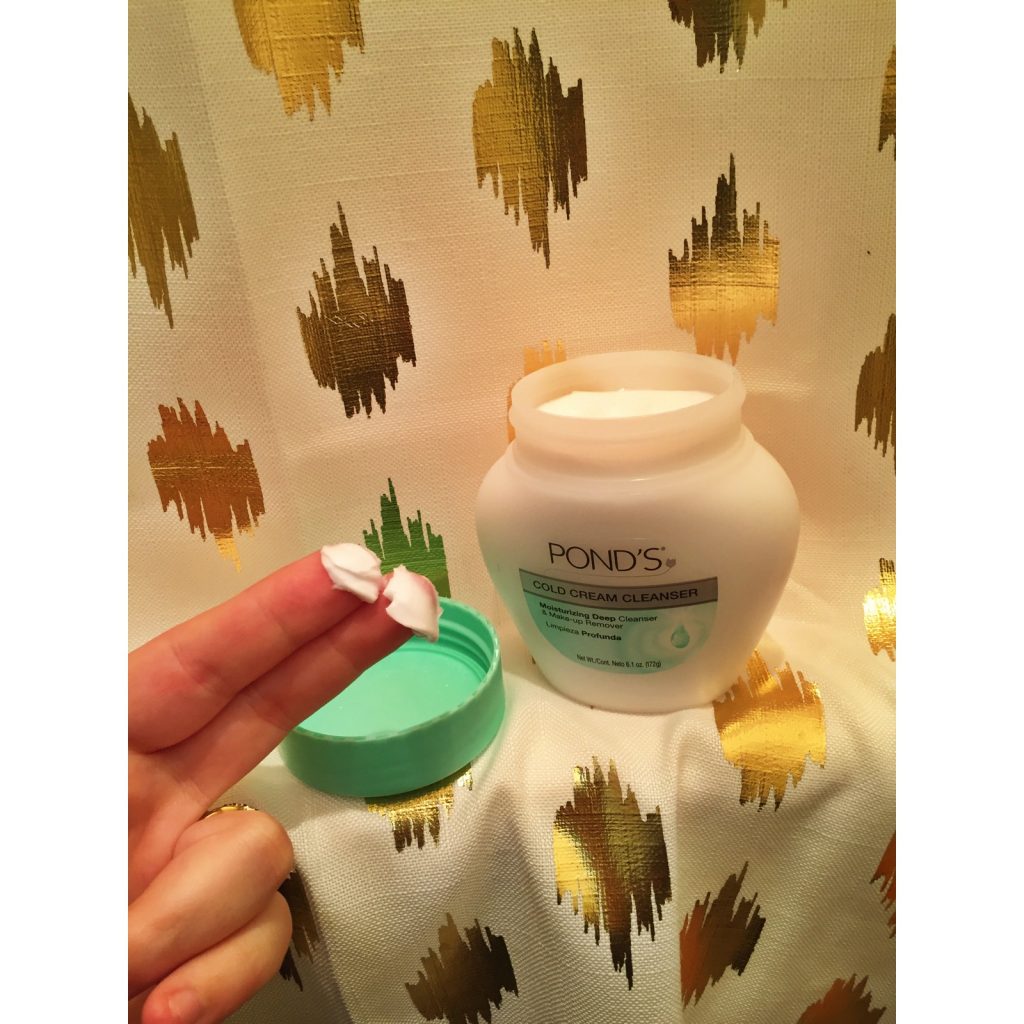 The Pond's Cold Cream works amazing. All I use is the little bit on my fingers in the above picture.  I use every other day in the shower at night and rub it in circular motions on my cheeks, my forehead, my chin and under my nose/above my mouth. Then I slowly just let the hot water wash it off. And my skin and hands have become so soft. It's definitely become my favorite facial soap.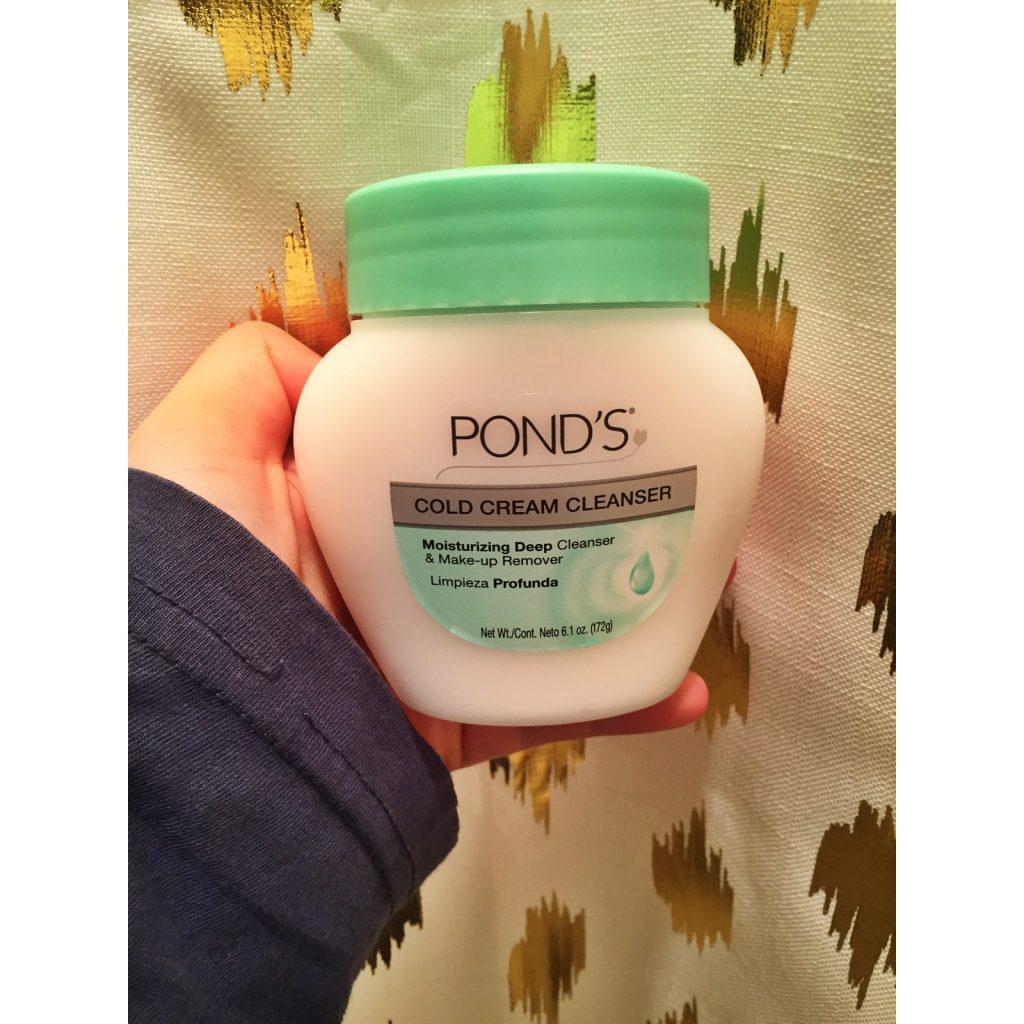 Pond's has been around forever. They've been an established brand since the 1910s. You know you can trust them.
Anyways, if you're having trouble with your skin, try giving Pond's a try. And let me know how it goes! Do you have an amazing product you swear by for skin? Let me know in the comments!