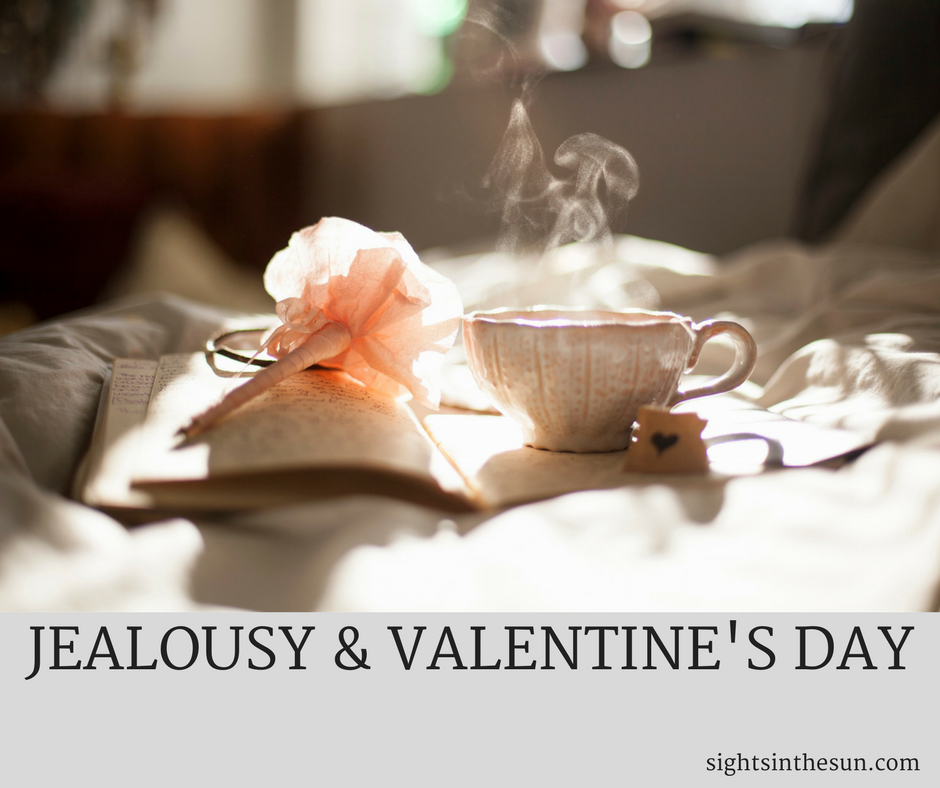 James 3:16-17 (ESV)
"For where jealousy and selfish ambition exist, there will be disorder and every vile practice. But the wisdom from above is first pure, then peaceable, gentle, open to reason, full of mercy and good fruits, impartial and sincere." 
Happy Valentine's Day! It's a day to remember your loved ones and especially your significant other. And this is the first Valentine's Day Kevin and I have been in the same city. I was so excited this whole past month, making plans (they're showing An Affair To Remember downtown and going to California Pizza Kitchen before, big plans I know, but plans), and I found a pretty dress. But then life happened, and Kevin's project got moved up or delayed or something confusing. So basically, our night went from that to "He has to work super late and I'm probably going to have leftovers and watch Fixer Upper."
And I got jealous. I was jealous that his school gets to spend the evening with him. Jealous of other couples who were going to be going out tonight and having fun while I was home by myself. Jealous of my single girlfriends who were going out tonight but I wasn't invited for that because I have a very permanent significant other. I just felt jealous and annoyed and mad.
And this led to a little bit of a fight between Kevin and I. Over Valentine's Day. I was so excited for us to spend Valentine's Day together in the same city. I was now ruining with my comparisons and jealousy over everyone else's Valentine's Day plans.
For where jealousy and selfish ambition exist, there will be disorder….
When I came across this part of the scripture on one of the websites I read in the morning, I felt so silly. I didn't need to be comparing myself to anyone or anything. By feeling so jealous and comparing myself to others, I was allowing disorder into my life. I was making the choice to choose disorder and jealousy over being content with the fact that we're together this Valentine's Day. Being content with the fact that we were going to be able to spend Saturday just the two of us. Being content that still that night, no matter how late, he is coming home to me. And that is a blessing from God. There's only one comparison that matters: between me and Christ-his love and his words. Not my Valentine's Day plans and someone else's.
So no matter what your plans or non plans are tonight, you can do something special for yourself. Maybe for me it'll be a pint of Halo Top.