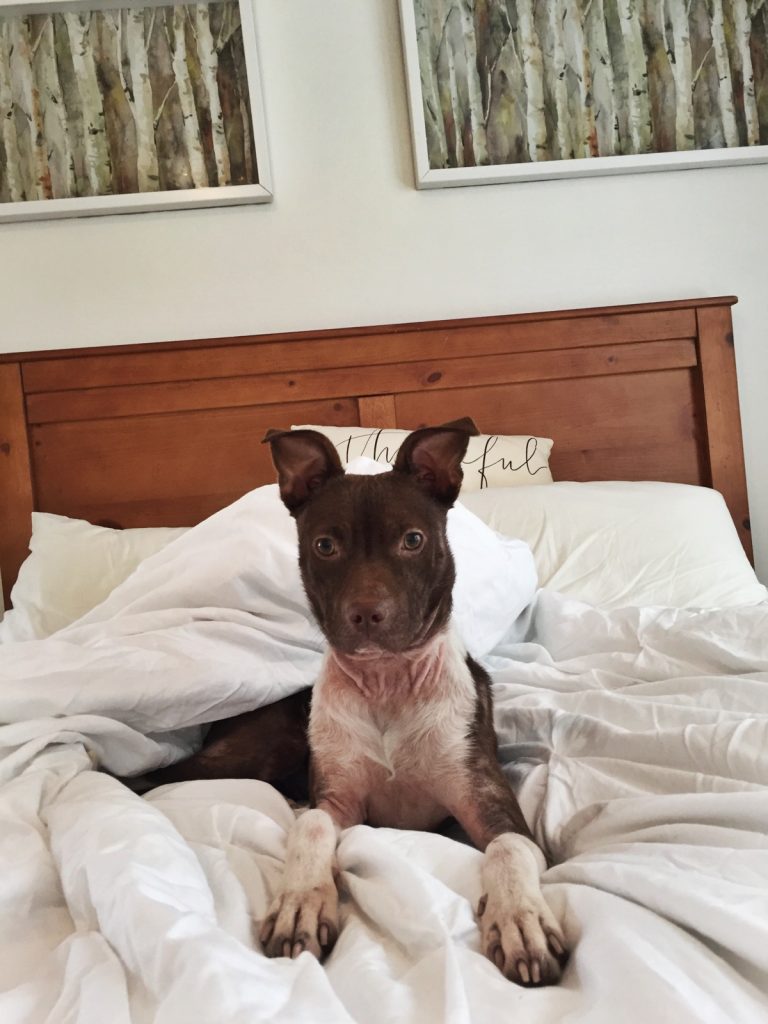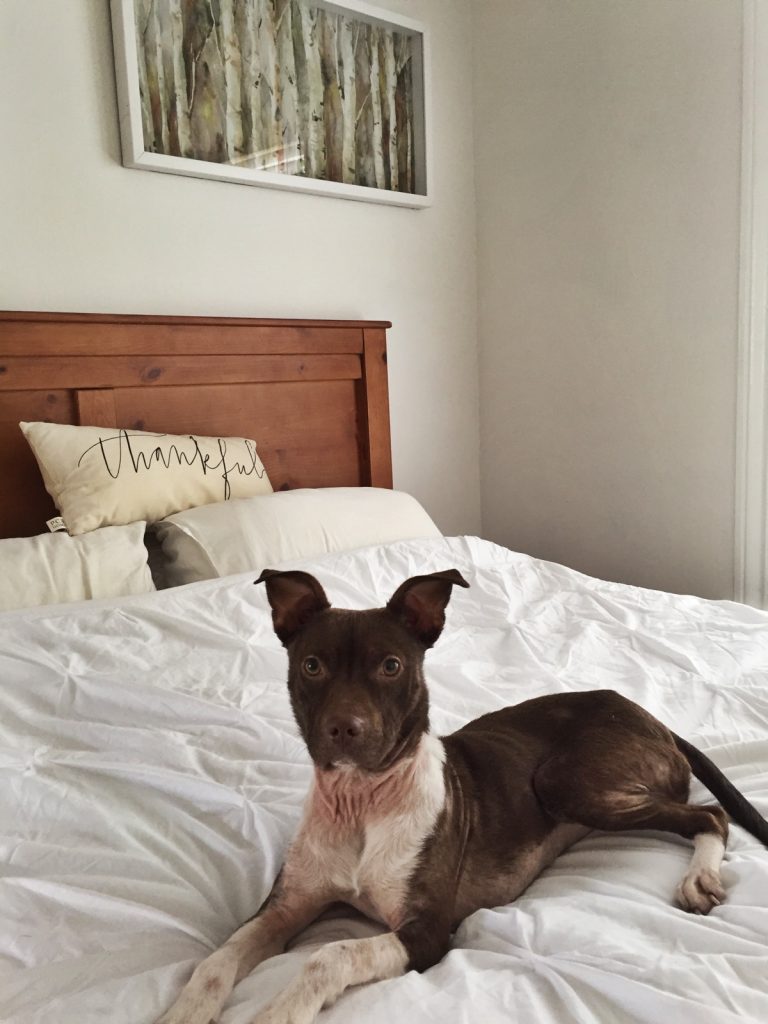 We got a dog! Her name is Scout. She is a pointer-viszla mix with what we suspect a little pitiful in her from her face. She is 6 months old. We adopted her from BARC, the local animal shelter in Houston during the Clear the Shelter event. She came to us a little trained. If we tell her sit and stay and "Bed," aka when we want her to get out of the kitchen, she understands. Kevin thinks she is very smart, especially for a puppy. She loves to sleep. She stays in her bed most of the day except for when there is food involved.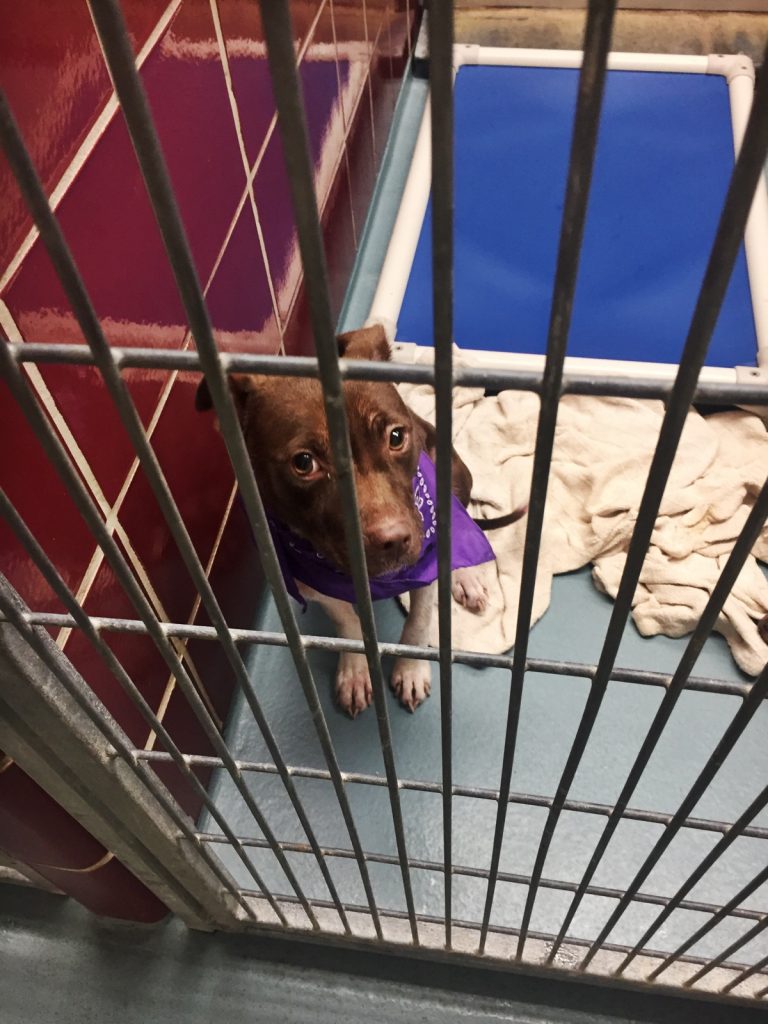 We had to wait a week before we picked her up and then we picked her up on a Friday. That same Friday night is when Harvey made landfall. So we spent our first almost week with Scout inside and in the rain because of the storm.
We had talked about getting a dog for a while, because we plan on being in Houston for a while and with school, we don't plan on traveling much in the next couple years, so we thought it would be a good time. Scout's changed our lives a bit! We get up earlier so we try to go to sleep earlier, and we can't leave for the whole entire day. We are trying to figure out the best dog food. Our vet said not to give her Blue Buffalo and she has a skin condition, so she has to eat grain free, and it has to be puppy food. If you have any suggestions, please please please leave them in the comments. The internet is a big place with lots of opinions about puppy food.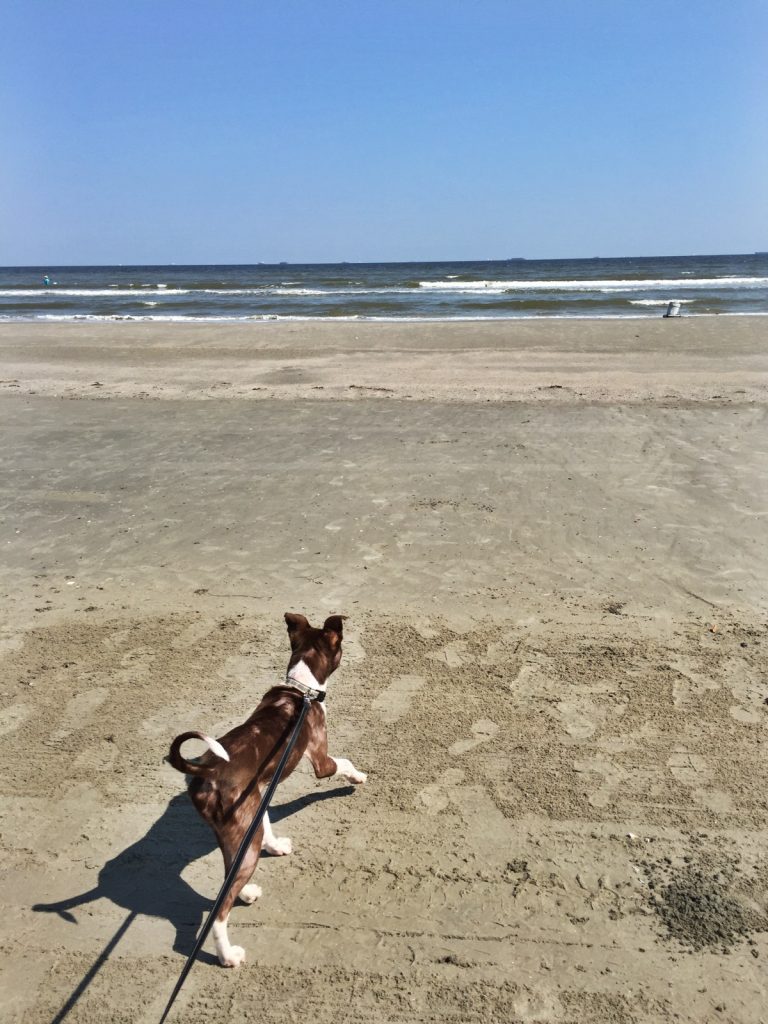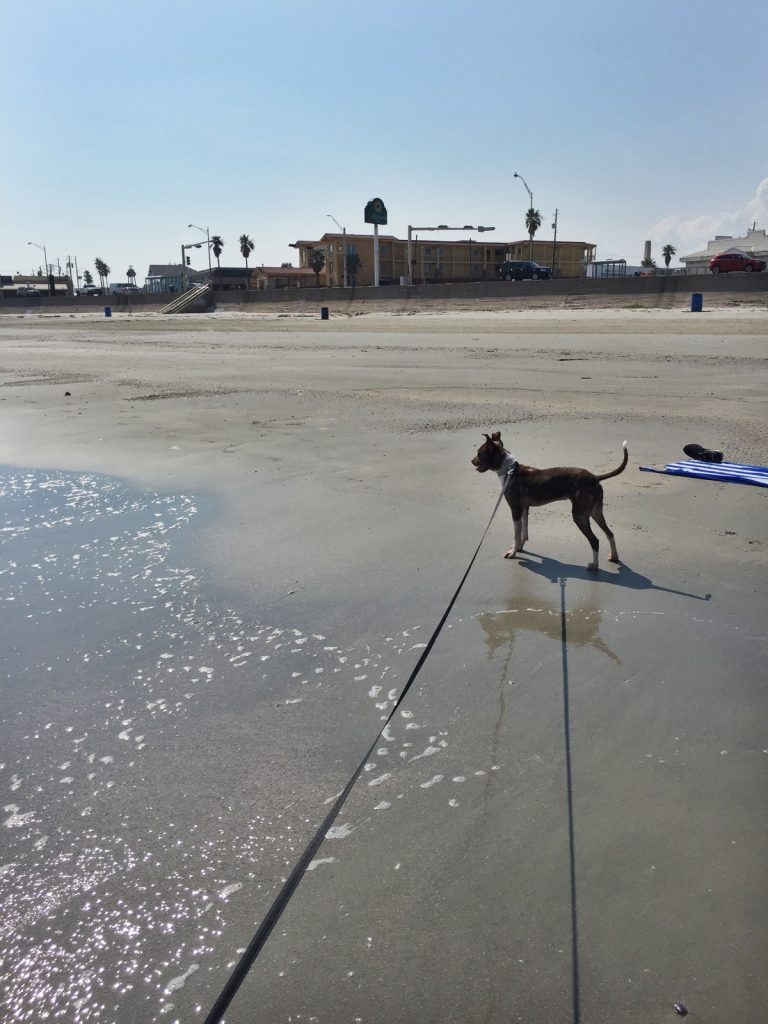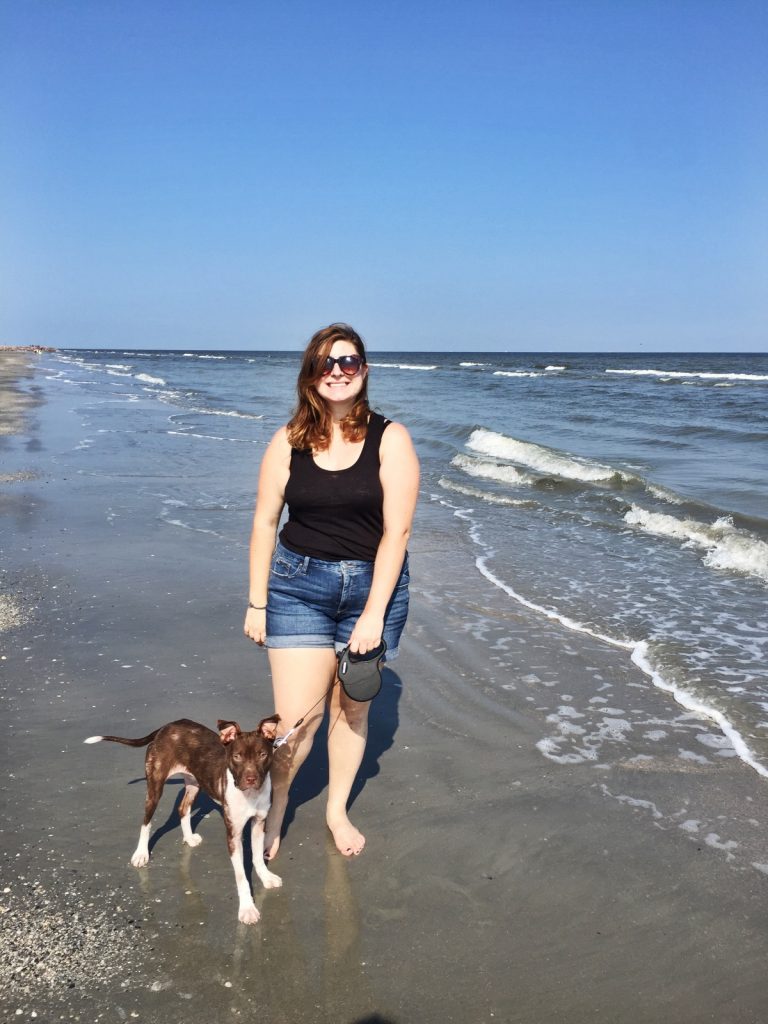 We took her to the beach and she does not like the water, but we also don't know if that is actually true or if is because of her skin. She loves the sand and the sun.
If you're local in Houston looking to adopt a cat or dog, check out BARC! They're the big shelter for Houston and have all kinds of dogs and cats. Amazing people trying their best to care for so many animals at once.
If you have any tips for new pup parents, we'd love to hear them!