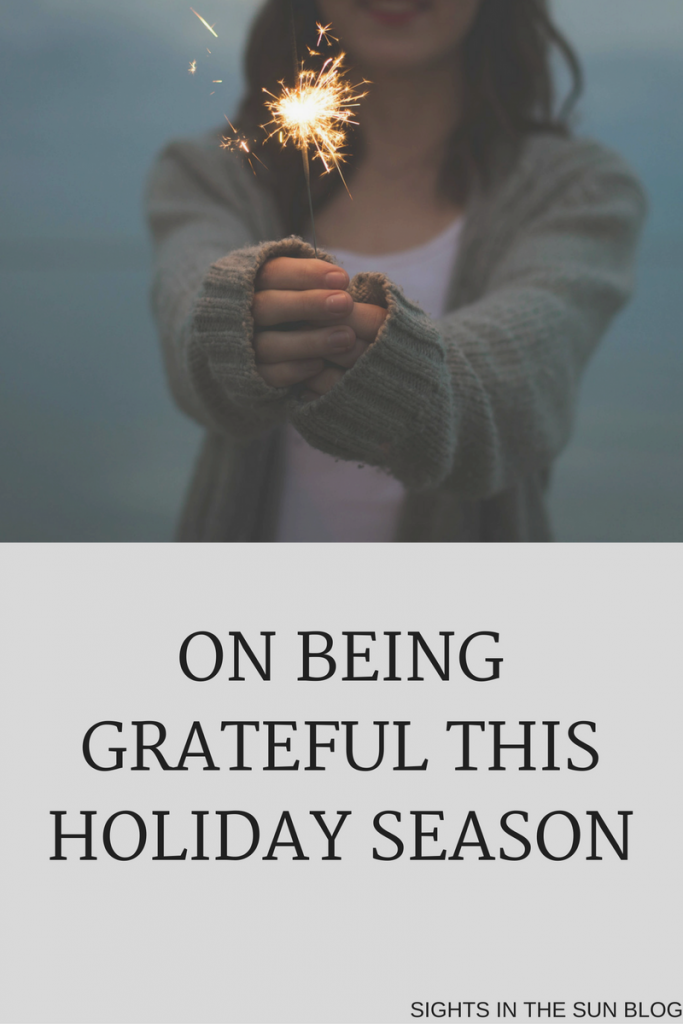 Happy Black Friday everyone! I hope you're scoring some fantastic deals in stores and getting the holiday shopping done quickly with everything being in stock for you. Hopefully your Thanksgiving were full of family time and happy things.
Thanksgiving is always a big holiday with my dad's family. We all get together in Vegas and it turns into a big 5 day holiday of eating and get togethers, not just one Thursday night. But this year, because I took off the previous weeks for Missoula, I had to work. And because I was working, I wanted Kevin to spend Thanksgiving with his family. So he took off over the weekend and I was here in San Luis Obispo for 6 days by myself. Alone. And I was annoyed. But he gets back today!
I was annoyed because I was going to be alone over a super family holiday. And that I was going to have to work. At the job I don't like. And then study for the LSAT, a test I'm dreading and don't want to take. And that I wasn't going to be able to spend time with my boyfriend after being gone for two weeks. Then I realized, I complain way too much. I've been complaining about stuff all week during a week of thankfulness.
Now I am going to make a big switch. I am going to be grateful and thankful that I have so many things going on. It's going to create a new pattern in my thinking.  I am grateful that I have a family that I complain about not seeing on Thanksgiving. Instead of complaining about the LSAT,  I am grateful to for it coming up because it means that I am getting ready for a future and able to exercise my brain while studying. I am grateful for a not very good job because even though I had to work Thanksgiving, they were able to give me the time off to go to Missoula. And for our trip next month. It's great that Kevin and I are so close to family so that he could go home for a holiday that I had to work. Otherwise he would have been alone during the day on Thanksgiving.
Because today is the first official day of the holiday season, I am going to be making sure I do a lot less complaining. I am going to try to be a lot more grateful for what is going on within the next couple weeks. I invite you to do it with me. Maybe Thanksgiving for you was crazy and annoying because your family decided to talk about the election or was on you about future plans/future school/"are you dating anyone?" stuff. Instead of complaining and bringing it up every time someone asks you about your holiday, let their crazy conversations go and say "I spent it with my family." I'm going to do it with you.
I'm excited for the holiday season. My excitement for Christmas and my christmas spirit knows no bound. Have a great weekend with your family and maybe take a moment to be grateful/thankful/think about something good.
What are you doing for the weekend? Any big plans?