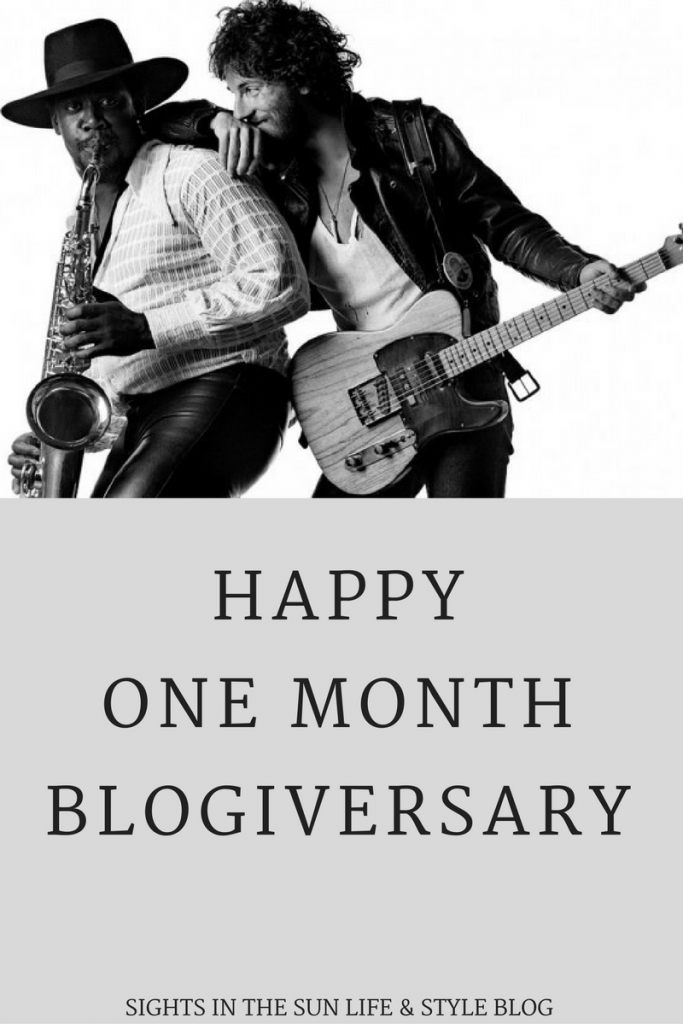 It's Sunday morning friends! It's going to be a good week. My LSAT journey is almost over, I have a few job interviews this week in the works, and Kevin & I are starting our actual planning for our Vancouver road trip. And today has marked the one month anniversary of starting Sights in the Sun! I'm been quite excited about having the blog and having you all to talk to. I hope you like reading it as much as I like writing it and taking pictures for it!
I thought it would be a good day to explain about the name of this blog I love. And I hope brings a smile to your day. Let me tell you about one of my favorite musicians-Bruce Springsteen. I love Bruce Springsteen. My dad used to play me Rosalita in the car on the way home from Dodgers games because it  kept the party going. Before the end of that summer, I stole three of my dad's Springsteen CDs and brought them home, fell asleep to them every night and fell in love with a guy who was my age in the 60s.  I played them while I slept so that I could learn the lyrics subconsciously.
Fast forward to being 18 and getting "Tramps like us, baby we were born to run" and "Show a little faith, there's magic in the night" tattooed on my feet. Born to run on my right foot and Thunder Road on my left. When I decided to start a blog, all the names I had came from either the Bronte sisters or Bruce. He just had so many good lyrics. He has so many well written lyrics. I can talk about Bruce for hours.
"Sights in the Sun" comes from Blinded by the Light, which was released in 1973 off the debut album Greetings from Ashbury Park, N.J. The lyric is at the end of the song, "Mama always told me not to look into the sights of the sun/ Oh, but Mama, that's where the fun is." And it just makes sense to me. It has the young rebel feeling to it. The fact that it is an older song, over 40 years old, and still makes sense to me as a young person, it just makes me happy. And excited. The name has a connection to me, my parents, my friends, and relationships.
Happy Blogiversary to me and to you readers for watching me figure out stuff on this website!
Anyways, have a great day before the work week, get some of those last minute Black Friday sales and presents (got some things for Kevin and my dad this weekend), and enjoy your Sunday
PS Check out my tips for Airbnb before you book holiday travel and some Christmas decoration envy