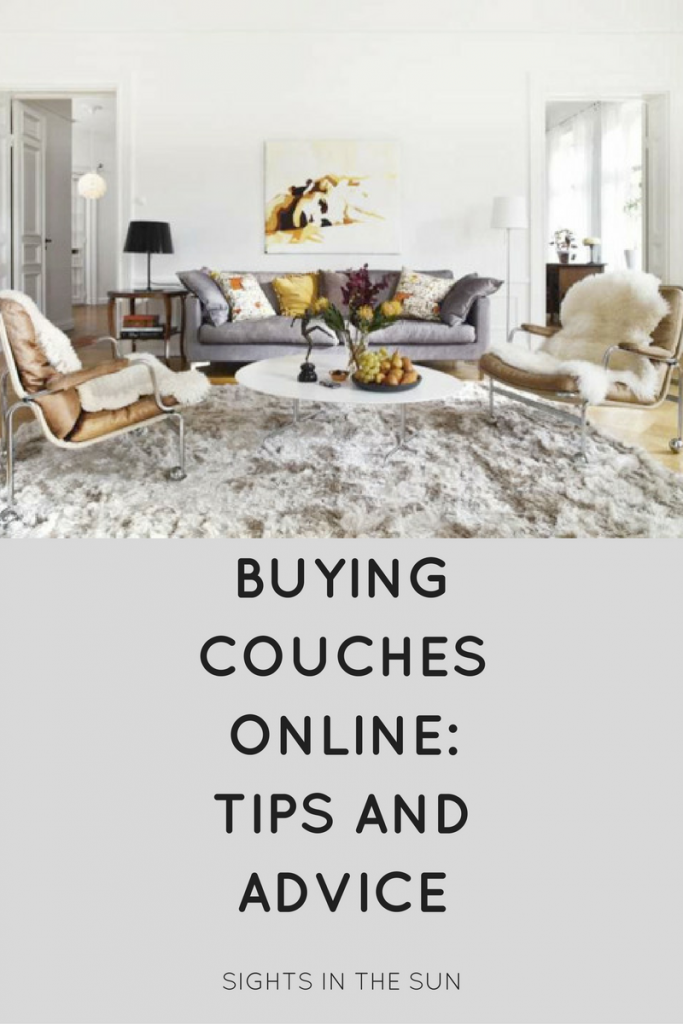 This past September, Kevin (my lovely boyfriend) and I moved to San Luis Obispo. I was moving down from Montana and he was moving from a furnished place within SLO. So we had no furniture. Over the summer, I had found an awesome bed frame for cheap on craigslist and maximized the Cartwheel app/college move in day sales at Target for furniture. We didn't need furniture to last us a long time. We are planning to move somewhere else for law school/grad school. It might even come down to us having to divide and conquer for our future degrees. So our furniture hunting right now is for the here and now, and easy to sell on craigslist next summer. Enter our search for a couch.
I searched the craigslist here in SLO for about 2 months before we moved to see if a couch came up that we could either run up from LA to get and put in the storage unit or something. But nothing came up. There was not really one couch on there that was in our budget or that I would want to relax on after a day at work. So I turned to cheap couches online. The best sites I found were Wayfair and Joss & Main. They sent me daily emails about their ongoing sales and I looked over them religiously in the morning, even before checking social media. Their sales round up emails have given me so many ideas for decorating once I get into not a "dream place", but at least a "more than two year place".
I finally found a couch after about a month of obsessively watching their sales. Here is how I bought my couch online, without ever had sat on it and tested the comfy level and nap-ability.
Use the Search engines on their sites. To do this, you have to know your space. You have to figure out if a 90″ couch or a 70″ inch couch. Also have in mind already one or two colors that you want in your space, otherwise the search pulls up way too many couches for you to look through. Finally, set a price limit. Kevin and I said we'd spend $175 each so our budget was $350. And we set that because we could sell it for $200 on craigslist a year later because I did my research and price compared.
Read the comments and reviews. Sort it as "Most Recent" because a lot of the time, it sets to show the best reviews. Don't write off a couch because it has bad reviews. And don't buy it because it has great reviews. Think about what the reviews said and then look at it logically. Someone saying "I bought this couch two days ago and its uncomfortable" might still need time to break it in. Look for ones like "I've had this couch for 1 or 2 months and this is what I think…" Those are the best reviews to consider in the search.
Check the return policy and shipping costs. We had originally liked an Ikea couch (because we're young 20 somethings) but to ship it to our house was just as much as the couch itself OR drive down to LA in 2 separate cars and buy it in store and bring it back up. Both of these options sounded insane so we really only looked at shipping for $50 or less. And return policy is important because I am the worse at wanting to deal with returns. So I needed a flexible return policy which Wayfair had.
We ultimately bought an amazing couch off of Wayfair when it was 67% off or something like that during a 3 day sale. It was nice as easy to put together, Kevin did it in less than 20 minutes. They delivered it right to our door and it had free shipping during the sale as well. Right now its not on sale, but they have awesome deals like this all the time. Definitely would use again. Mayfair and Joss & Main definitely have my business and think about them when you want to buy something for your home, especially with the holidays coming up or you're trying to recreate some pinterest worthy bedrooms?
Have you bought a couch online or another huge purchase sight unseen/unfelt? How'd it turn out?
HAPPY FRIDAY!
PS: Why Investing in Shoes is a good move this Fall