One of my big post grad wishes has been to cultivate a grown up wardrobe, which meant to me following lots of fashion and style blogs of women in their late-20s and trying to copy them. Their clothes though come with a larger price tag than my budget can allow so, I wait for sales and look for cheaper options. Incoming: the Steven Quebec Penny Loafers. I got them during the Shopbob sale, which happened earlier this month and I got 3 different pairs of shoes at the time and have not regretted it. I'll try to alert you to great sales going on and if you know of any, let me know! Sharing is caring when it comes to fashion and sales, a tip I learned from my years in a sorority house. We used to buy a huge amount of the Kate Spade Surprise Sale inventory.
These loafers are so comfortable. I wore them exploring on a day trip today (post coming later this week!) and they did not hurt my feet at all. I was worried because they were a little snug when I put them on this morning but they never hurt! 6 miles of walking all day through cute shops and little museums as well as a stop off for fish and chips and clam chowder.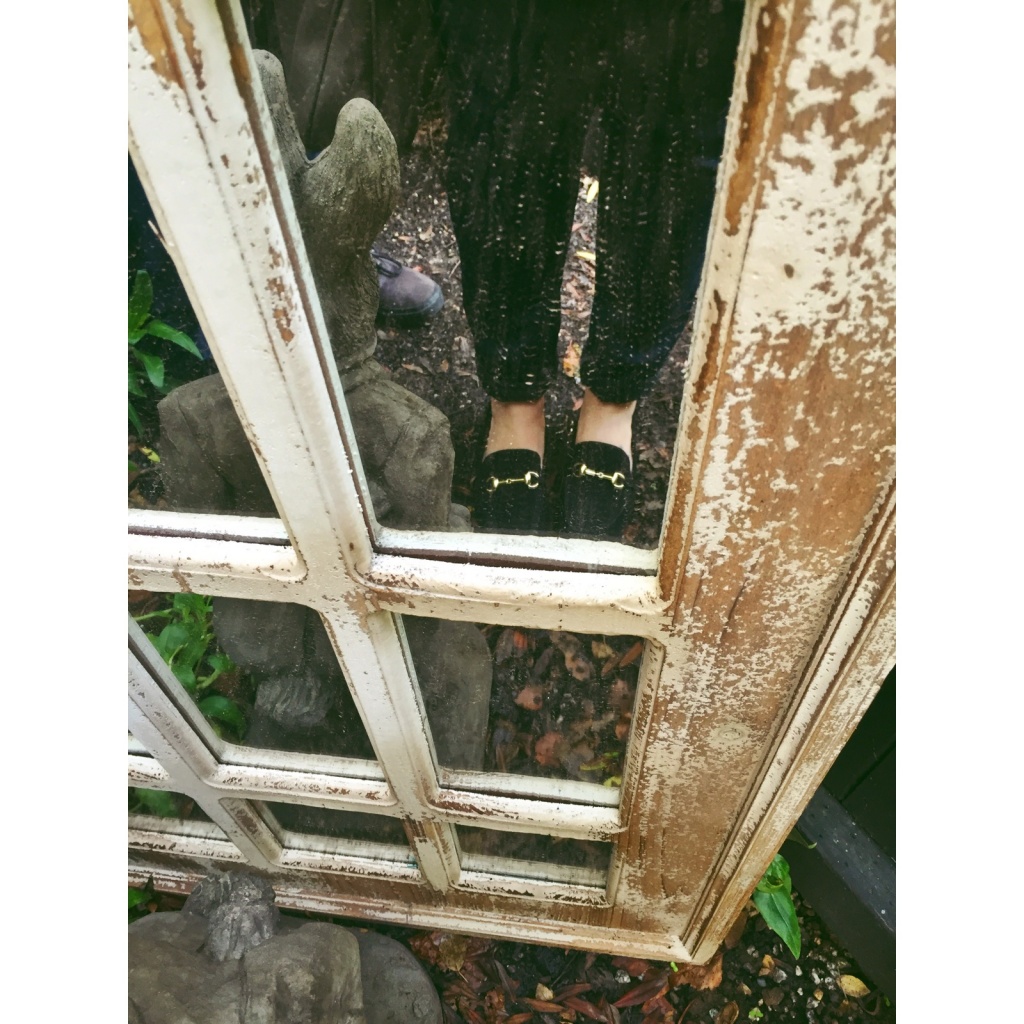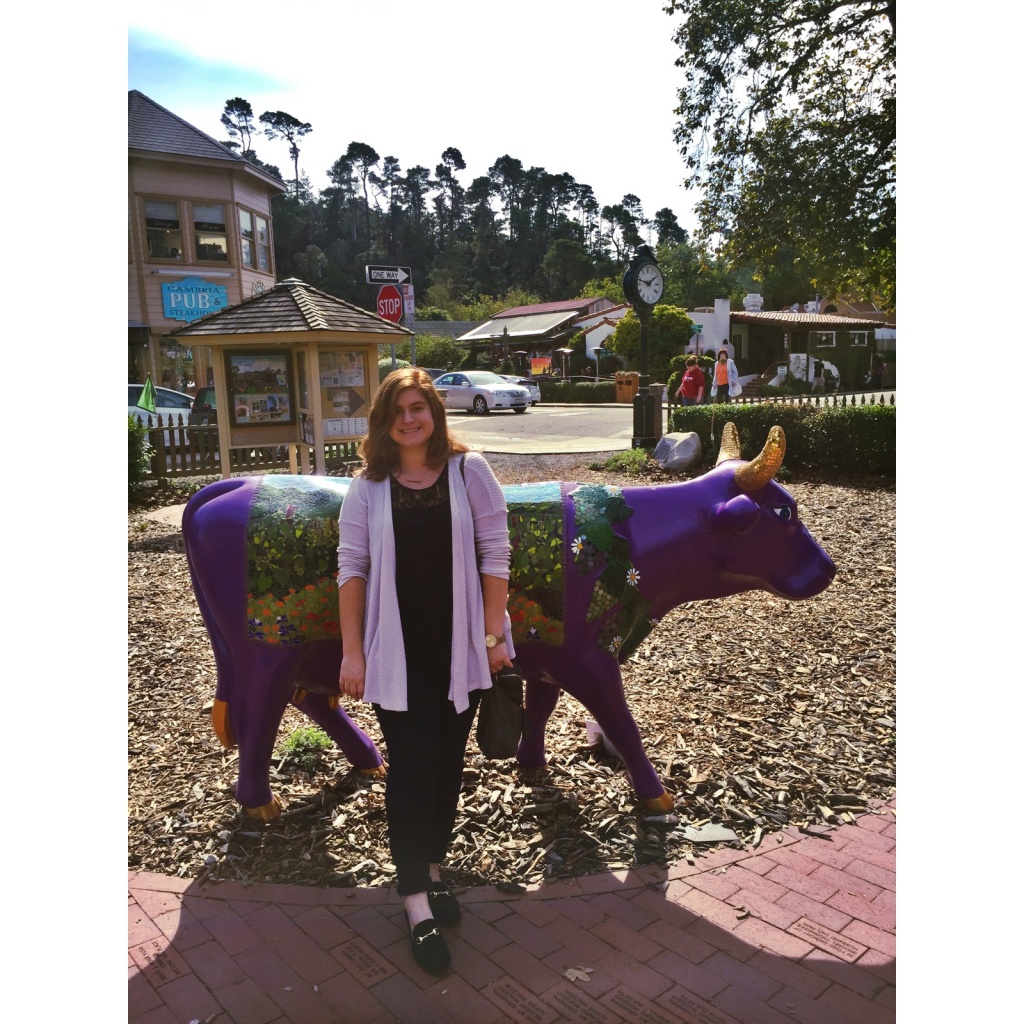 I styled them really simply today with my go-to jeans, always super comfy and last a while. I still buy them pair after pair or 2 at a time if there is a sale. An old Old Navy lace black tank top (similar here) and my cardigan from American Eagle Outfitters that I ended up buying in 3 different colors-navy, gray and ivory (similar here). These cow statues show up all over the Central Coast and this one might be my favorite because it's purple with gold glitter horns.
I highly recommend these shoes friends. They're fantastic. Have you gotten any new shoes lately?