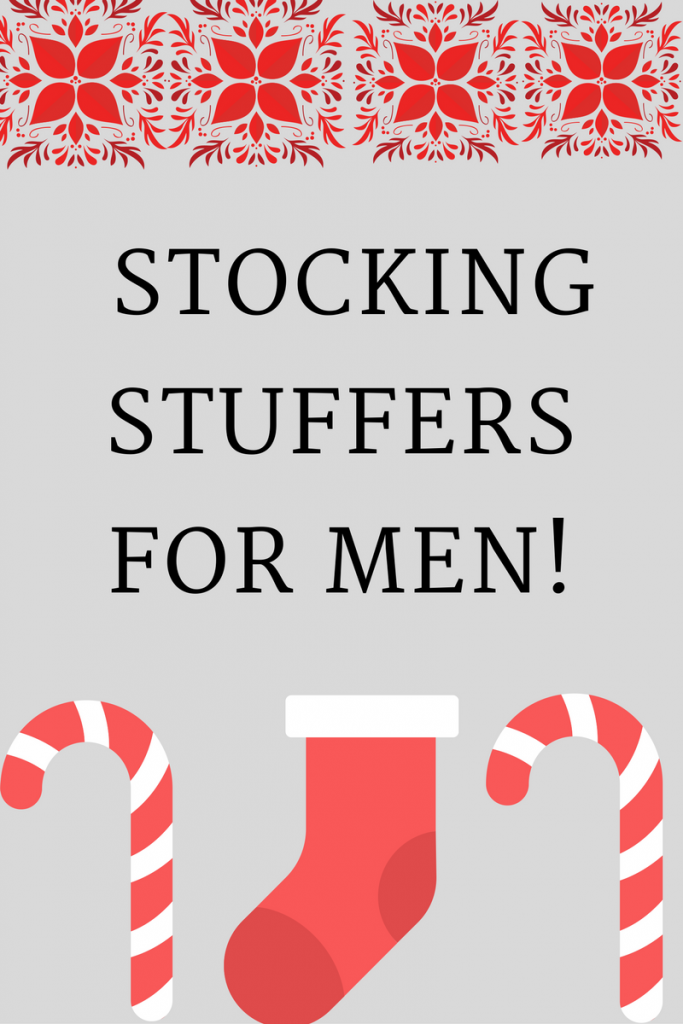 Guess what??? I TOOK THE LSAT TODAY AND NOW ITS OVER! So now I can return to my normal activities of reading for fun, playing around on the internet, looking at other blogs, watching tv. I'm quite excited. And so after going to Pita Pit and getting a philly steak pita, I went to a place everyone loves. Target. I went to Target though without a list and picked up stuff I didn't need. Like stocking stuffers! Who doesn't love Target and their all encompassing store? Now, I didn't buy anything. I went for inspiration. Also, Target took $50 from me last weekend in exchange for Christmas decorations.
I figured out what to put in Kevin's stocking! This is the first year I'm doing stockings and all I could find on Pinterest was gifts that for Kevin and my's budget would be actual gifts. Like watches. Watches to me aren't a stocking stuffer right now. They're an "Under the Tree" present. And the same with necklaces. It's an "Under the Tree" present. So here are some budget friendly stocking stuffers for you.
CDs! Kevin's car doesn't have an aux cord or bluetooth so I'm planning on picking up some CDs for his car. CDs are pretty cheap now because a lot of people don't buy them but Kevin and I have older cars.
Cards against humanity:  We're a 20 something household without this game. We've been doing this wrong and I'm planning on rectifying it.
Swiss Army Knife: Kevin's knife broke about a month ago and even though his knife wasn't a swiss army knife, what guy doesn't like them? Also, I know better than to buy Kevin one of his real knives. He loves his pocket knife.
Socks. Socks in stockings are a tradition and I'm not going to not do it.
Tea. Tea and coffee are a great stocking stuffer. Whatever your household is, its a good option.
Starbucks Gift Card: Gift cards of any kind are good!
Beanies. Or any cold weather essentials. Kevin wears one on his bike in the morning on the way to school and we're going to Vancouver too, so more options!
Scarf. See above.
Favorite Candies/Chocolate. It's the holidays! We can eat it and it doesn't count right?
Mugs, especially ones we can put hot chocolate in right after we pull them out of the stockings.
Tools. I've seen some screwdriver/wrench keychains that are cool! And we don't have a hammer. So maybe it's a gift? Or maybe its just something we should buy. Who knows?
Toiletry Travel Kit. Kevin keeps his stuff in ziploc bags when we travel so maybe a new travel kit in a flannel design would be fun.
Mini Liquor Bottles: for that evening!
Nice Pens. It's a staple for growing up right?
Belt. A nice leather one or a black leather one.
A soft t-shirt. I actually already bought one of these.
Boxers. Extra points if they're funny.
Cookies! They don't count like chocolate and candies right?
Journal. A fresh journal for the new year.
How'd I do? Did I leave anything out? Is there something you always add to the men in your lives stockings? Tell me about it! Happy Saturday! I'm gonna go back to watching Gilmore Girls.